20th anniversary of Downing Street Declaration
Wednesday 11 December 2013 21.56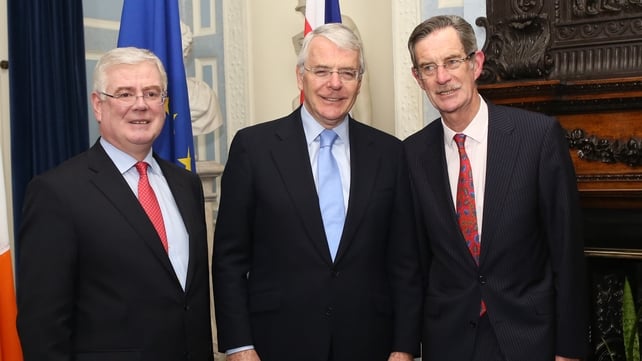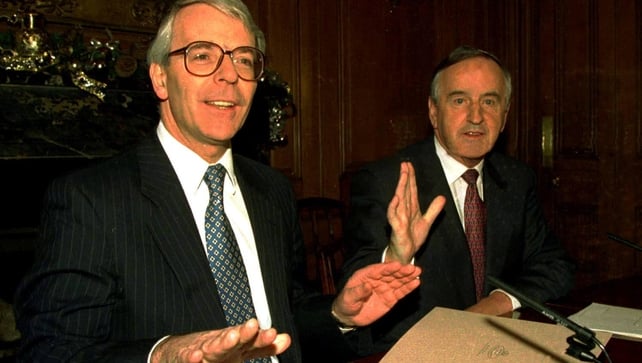 Former British prime minister John Major is the guest of honour at an event in Dublin tonight to mark the 20th anniversary of the Downing Street Declaration.
The Declaration, marking a new beginning in Anglo Irish relations, was signed on 15 December 1993 by Mr Major and then taoiseach Albert Reynolds.
An IRA ceasefire was announced the following year and the Good Friday Agreement was signed in 1998.
The Major-Reynolds initiative affirmed the right of the people of Ireland to self-determination.
It also saw Northern Ireland forming a united Ireland only if a majority of its population supported that change.
The IRA ceasefire, the Good Friday Agreement and new structures, including power-sharing at Stormont, can all be linked to that Downing Street accord and work done by John Hume with Gerry Adams to create the political space for it.
Mr Major came to Dublin directly from yesterday's memorial ceremony in South Africa for former president Nelson Mandela.
The former prime minister had a private meeting with Mr Reynolds earlier.
He paid tribute to Mr Reybolds at an event this evening hosted by Tánaiste Eamon Gilmore at Iveagh House.
He also spoke about the current healthy state of Anglo-Irish relations.