Donegal man declared dead and land transferred to brother
Tuesday 10 December 2013 17.31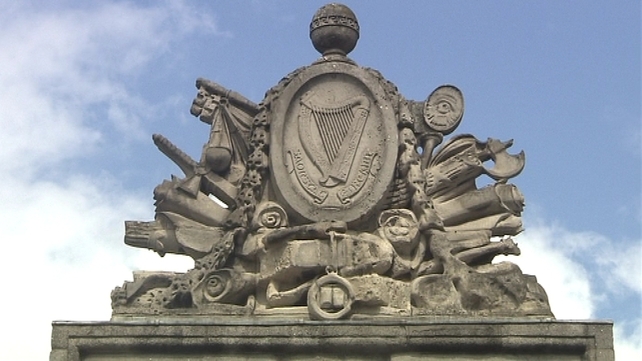 The elderly brother and sister of a man who has not been heard from for over 60 years have succeeded in a court application to have him declared officially dead.
The ownership of land in his name in Co Donegal has also been transferred to his brother.
Charles Alphonsus Gallagher, who is originally from Co Donegal but lives in London, made the application with the support of his sister, Mary Bridget Gallagher.
Charles Gallagher said they were anxious to resolve matters as she is almost 90 and he is in his early 80s and not in good health.
The Gallaghers came from a family of nine children in the Convoy area of east Donegal.
Their brother Peter Edward, who was better known as Eamon, left home after a family row in the 1950s. He went to work in construction in London.
In documents submitted to the court, Charles Gallagher said the family had not seen or heard from him since.
He said there were two official sightings of him. One of them was in 1962, when a fellow Donegal man saw him in south London.
The other sighting was in Whitechapel in London in 1979, when he was seen on the street with a bottle of wine.
Before he left for England, Peter Edward Gallagher had two plots of land totalling just over 18 hectares registered in his name in the townland of Rooskey in Co Donegal.
He never came back to the land and his brother Lawrence managed it until his death in 2012.
None of the nine siblings married and Charles and Mary are the only two surviving members of the family.
Charles Gallagher said he had made a sustained effort in recent years to trace his brother, including contacting the Department of Pensions in England and the Aisling organisation, which helps Irish people who have fallen on hard times.
He said they used the Salvation Army's tracing service, but they could not find any record of him.
Charles Gallagher also placed an ad in the Irish Post newspaper, but said he must now "regrettably accept that his brother is, in all probability, dead".
Peter Edward Gallagher was born on Christmas Eve in 1927 and would be 85 if still alive.
Judge John O'Hagan granted the applications to have Peter Edward Gallagher declared dead and the land transferred to his brother.
The judge said this was a very sad tale, whereby people leave Ireland and disappear without trace.