Ryanair planes diverted from London's Stansted Airport
Tuesday 10 December 2013 16.11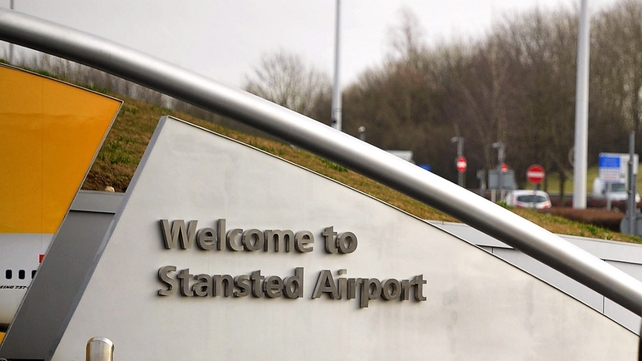 Ryanair has said flights have been unable to land at Stansted Airport in England due to a technical problem with the landing system and poor weather.
An early-morning incoming flight caused damage to the instrument landing system at the London airport, which was in use due to fog and poor visibility.
The airline said the problems have led to the diversion of a number of its aircraft.
A flight from Cork has been diverted to London Gatwick, while a flight from Dublin was diverted to East Midlands Airport.
Customers are being transferred by coach back to Stansted.
A Stansted spokesman said flights were landing again towards late morning, after a period of around three hours when no touchdowns were possible.
The spokesman said: "Earlier this morning an arriving Gulfstream G550 was involved in an incident that has resulted in some damage to our ILS [landing system]. The aircraft landed safely.
"As a result of this incident and low visibility, there have been restrictions on arriving flights. However, the fog has now lifted and arriving flights are now being accepted.
"Departing flights are unaffected at this time but there could be delays and cancellations later in the day as a result of the earlier disruption to inbound aircraft."
Five Ryanair flights are due to depart from Dublin Airport to Stansted later today.
On its website, Ryanair said the next update would be at 6pm.