Irish scientists target EU research funding
Tuesday 10 December 2013 19.12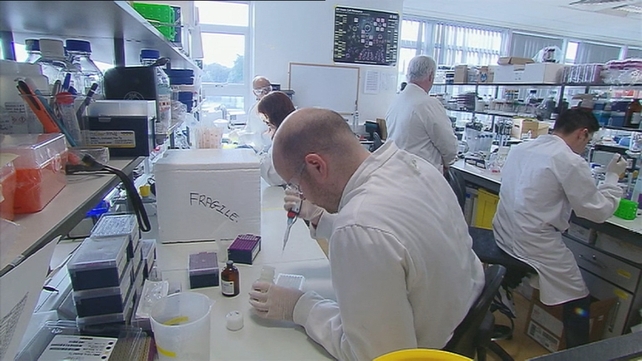 More than 2,000 scientists and researchers have attended the Irish launch of the EU's new seven-year scientific research and innovation fund in Dublin.
Horizon 2020 will see nearly €80bn of funding given in grants to scientists, research institutions and companies across Europe.
It is the EU's biggest ever research and innovation programme and represents a 30% increase over the previous fund, Framework Programme 7.
The European Union is a vital source of funding for Irish scientists, with researchers in Ireland having drawn down nearly €600 million under the previous programme.
However the Government has said it wants €1bn in grants to be won by Irish scientists under the lifetime of Horizon 2020.
The new programme has been improved, with a simpler application process, quicker decision making and easier access for smaller companies.
But experts in Ireland say Irish scientists will have to improve their rate of successful grant applications above the current 22% if they are to punch above their weight under the new programme.
More will also have to be done to help younger scientists to win funds.