Some property seized at Dunne home to be returned
Monday 09 December 2013 21.06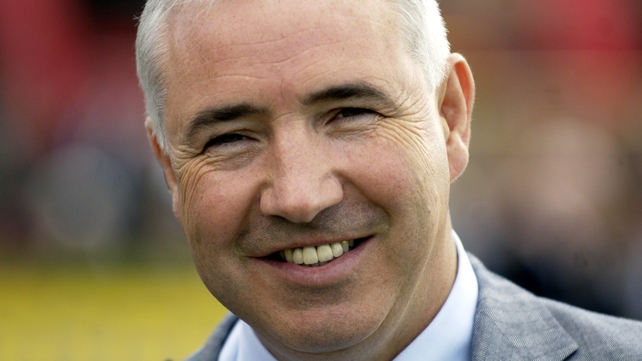 The official responsible for administering the estate of bankrupt developer Sean Dunne has said he will return any property seized by him that is not the property of Mr Dunne.
Mr Dunne is seeking the return of material seized by the Official Assignee, Christopher Lehane, from a house in Co Kildare at the end of last month.
The property includes more than 100 items of artwork, golf memorabilia, a framed print of Lansdowne Road and documents relating to matrimonial proceedings.
It was seized after the High Court made an order allowing agents for the Official Assignee to enter a property in Straffan and seize goods there.
Mr Dunne's wife, Gayle, and his son, John, as well as an Isle of Man registered company, Traviata Limited, are also seeking the return of property seized.
The court was told that some of the property belonged to the family of John Dunne's fiancée.
However, the court heard she was reluctant to become involved in the case as she did not want any further intrusion into her privacy.
The court was told the documents relating to the family law proceedings were Mr Dunne's principal concern.
But lawyers for the Official Assignee said his position was that he was responsible for Mr Dunne's estate, so he was also responsible for any of Mr Dunne's property.
Senior Counsel Mark Sanfey said the Official Assignee was only interested in documents that related to Mr Dunne's estate and not "extraneous matters".
Mr Sanfey said Mr Lehane had seized numerous packing cases and would be only too happy to hand back property that did not belong to Mr Dunne.
He said he had completed an inventory of property removed from the house and had almost finished an inventory of what remained at the house.
The case was adjourned until Thursday. The court was told there are substantial matters in dispute between the sides and both sides may want to cross-examine witnesses.
Mr Justice John Cooke was told lawyers for both sides would try to reach agreement on some of the issues, including the issue of the family law documents, by Thursday.
The court heard there are security guards present at the house, but they may no longer be needed if anyone laying claim to property gave undertakings to the court not to remove any property still remaining at the house.