North Korea denounces Kim Jong Un's uncle
Monday 09 December 2013 21.16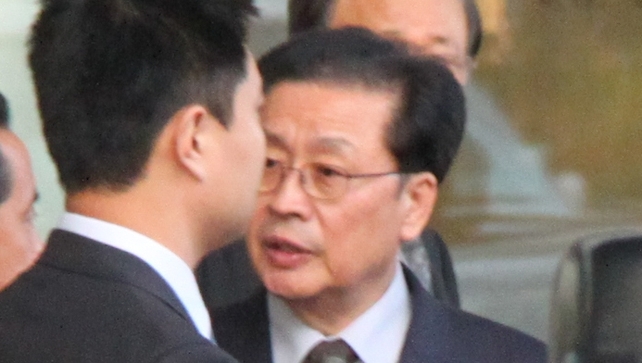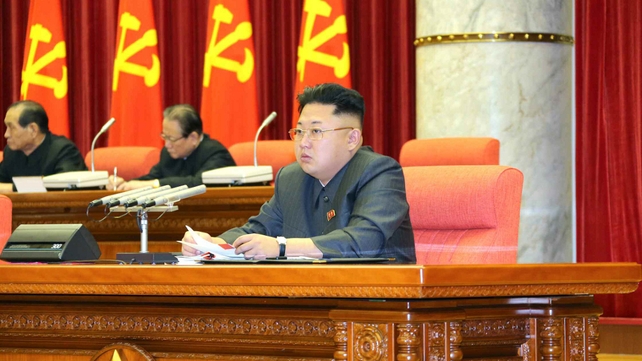 North Korea has denounced Jang Song Thaek, the uncle of leader Kim Jong Un, for what it described as a number of criminal acts.
The move confirming the spectacular downfall of the once second most powerful man in the reclusive estate.
The sacking of Mr Jang for mismanaging the economy, corruption, womanising and drug-taking comes after South Korean media reported that one of his aides has sought asylum in South Korea.
The unidentified aide, who managed funds for Mr Jang, was being protected by South Korean officials in a secret location in China.
Mr Jang was removed from all his posts and expelled from the ruling Workers' Party during a meeting of its politburo (executive council) yesterday, the North's official KCNA news agency said.
Kim Jong Un attended and "guided" the meeting, it said.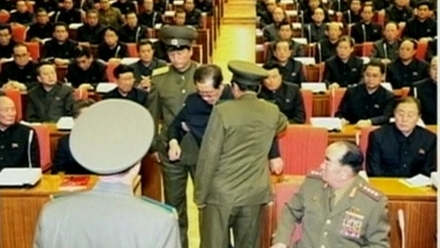 North Korean state television showed a still photograph of Mr Jang being hauled away by uniformed guards from a large conference hall as it reported on the politburo meeting.
Mr Kim's uncle has also been airbrushed out of pictures and video footage and experts said his name was no longer searchable on the KCNA database.
"Jang and his followers committed criminal acts baffling imagination and they did tremendous harm to our party and revolution," KCNA said, without saying if Mr Jang had been detained or charged with any crime.
The report also did not refer to Mr Jang's aide, whose defection, if confirmed, would be the most serious for North Korea in 15 years.
The decision to remove Mr Jang was widely reported in North Korea's media including on the front page of the official Rodong Sinmun newspaper, in contrast to the dismissal of officials in the past which were almost never reported.
The Rodong Sinmun carried a picture of what it said was the politburo meeting. Mr Jang and Kim Kyong Hui, his wife and aunt to the young leader, were among 17 politburo members.
Neither could be seen in the photo.
But Mr Kim's aunt, the daughter of the North's founding leader Kim Il Sung, was not in trouble, a source with close ties to Pyongyang told Reuters.
Last week a South Korean official said Mr Jang was likely alive and in no immediate physical danger, as was his wife.
South Korea's National Intelligence Service last week said it believed Mr Jang had been relieved of his posts in November.
It also said two of his close associates were executed recently for corruption.
The sacking means Pyongyang is undergoing its biggest leadership upheaval since the death in 2011 of former leader Kim Jong Il, the younger Kim's father.
Among Mr Jang's senior party and military posts, he was vice chairman of the country's top military body, the National Defence Commission.