Man in Monet trial released on bail
Friday 06 December 2013 15.19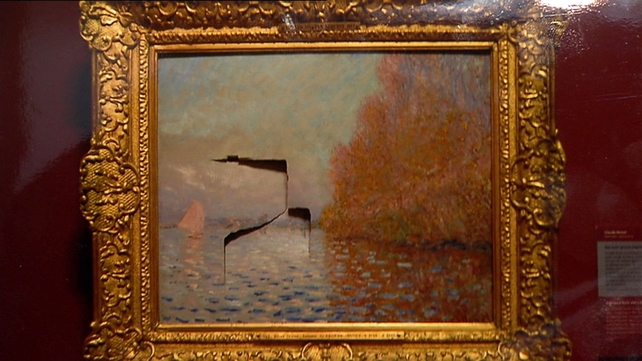 A man accused of vandalising a €10 million Claude Monet painting is to be released on bail after a jury failed to reach agreement on a verdict.
Andrew Shannon, 48, denied causing criminal damage to the painting at the National Gallery of Ireland on 29 June, 2012.
Judge Desmond Hogan remanded Mr Shannon in custody with consent to bail, pending an independent surety to be lodged with prison authorities today.
The accused entered into his own bond of €1,000, while his nephew, William Noel Shannon, supplied an independent surety of €5,000.
€3,000 of this is to be paid in cash, while the remainder must remain in William Noel Shannon's bank account.
Andrew Shannon has been ordered not to attempt to enter the National Gallery of Ireland or the National Museum.
He must also reside at his home address of Willans Way, Ongar, Dublin 15 and observe a curfew of midnight to 7am.
The accused was told to surrender his passport.
He must sign on at Blanchardstown Garda Station three times a week.
Yesterday, the jury in the trial was discharged when it reached deadlock after almost nine hours of deliberation.
Judge Hogan said Mr Shannon was entitled to apply for bail as he had been in custody for 18 months.
He adjourned the matter until 13 January when it is expected a new trial date will be set.
The 1874 painting, entitled Argenteuil Basin with a Single Sailboat, is valued at €10 million.