US charges 49 Russians in diplomat fraud probe
Friday 06 December 2013 15.28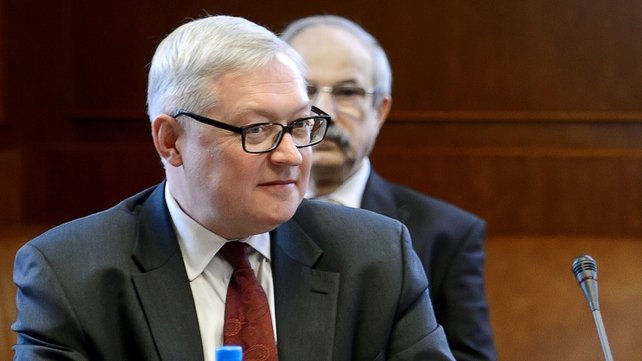 US prosecutors have charged 49 current and former Russian diplomats and their family members with participating in a scheme to get health benefits intended for the poor by lying about their income.
Russia called the charges a "cheap" propaganda stunt and said the investigation was illegal.
It adds to strains between the two countries at odds over accusations of rights abuses, politically-motivated prosecutions and Russia's sheltering of ex-US spy agency contractor Edward Snowden.

According to the charges, the diplomats' families got around $1.5m (€1.1m) in benefits from the Medicaid program for families with low monthly incomes - in many cases around $3,000 (€2,200) or less.

The benefits covered costs related to pregnancies, births and infant care, the charges say.

The family members also had their housing costs paid for by the Russian government.
They spent "tens of thousands of dollars" on holidays, jewellery and luxury goods from top stores, the charges allege.
A senior Russian official dismissed the prosecution as a "cheap PR" stunt.
The charges also say the accused bought luxuries from top stores such as Swarovski and Jimmy Choo.
Each of the 49 people was charged with one count of conspiracy to commit healthcare fraud.
They were also charged with one count of conspiracy to steal government funds and make false statements relating to healthcare matters.

Russian Deputy Foreign Minister Sergei Ryabkov expressed disappointment the US had not tried to discuss the charges with Russia through diplomatic channels.
US Attorney Preet Bharara said at a Manhattan press conference the US State Department would have had to request a waiver of immunity from Russia for US authorities to arrest the defendants.