Red Cross has collected at least 281 bodies following violence in Central African Republic
Friday 06 December 2013 22.42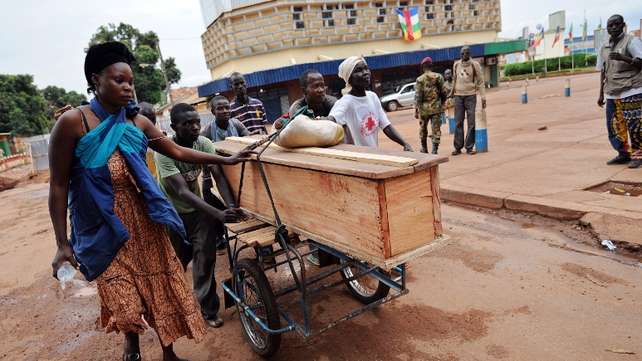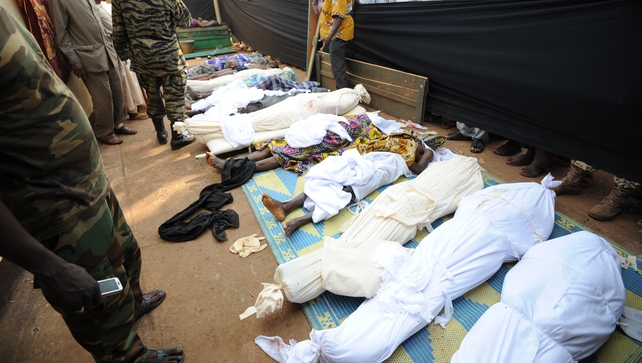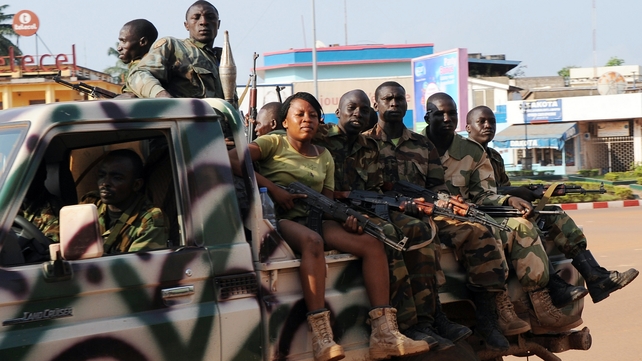 The Red Cross in Central African Republic has collected the bodies of 281 people killed during two days of violence in the capital Bangui, the organisation's president has said.

Pastor Antoine Mbao Bogo said staff had to stop work as night fell but the toll was likely to rise significantly when they resumed work at the weekend.

"Tomorrow is going to be a monster of a day. We're going towork tomorrow and I think we're going to need a fourth day too,"he said
French reinforcements have arrived in the Central African Republic capital Bangui to bolster a force due to rise to 1,200 in coming days, defence minister Jean-Yves Le Drian said.

"The operation has effectively started," Mr Le Drian told RFI radio.

He added that the night had been calm after fighting yesterday killed at last 105 people, according to witnesses.
Clashes involved mainly Muslim former rebels now in charge of the country and a mix of local Christian militia and fighters loyal to ousted president Francois Bozize.
Western powers have urged swift international action to prevent the anarchy in the country leading to atrocities against the civilian population.
International leaders are aware of the failure to intervene in Rwanda in 1994 where genocide developed while the world looked on.
Most of the fighting in Bangui had eased by midday.
The streets were largely deserted but the death toll mounted and there were reports of widespread abuses during the fighting.
French President Francois Hollande said: "I have decided to act immediately, in other words, this evening.
An arms embargo was also imposed on the country and the Security Council asked the United Nations to prepare for a possible peacekeeping mission.