Rigby death 'not personal vendetta'
Thursday 05 December 2013 21.25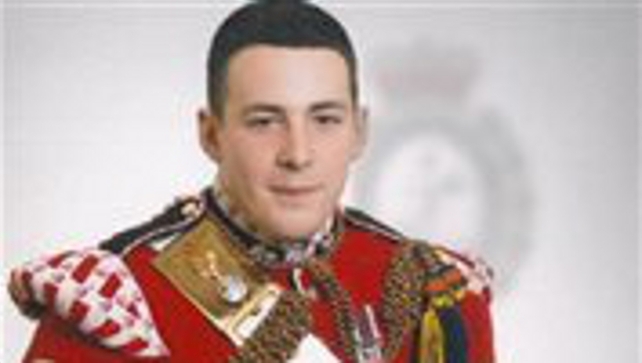 The alleged murderers of Lee Rigby lay in wait for a serviceman to kill and chose the Fusilier just because he was "the soldier that was spotted first", a jury has heard.
Michael Adebolajo, 28, told detectives that he and his accomplice Michael Adebowale, 22, decided that a soldier "was the most fair target" as they had joined the army understanding that their life would be at risk, the Old Bailey was told.
The men are accused of running Mr Rigby down in a car before hacking him to death with a meat cleaver and knives near Woolwich Barracks in south east London on 22 May.
During a police interview from 1 June played to the court, Mr Adebolajo, covered by a blue blanket with a copy of the Koran in front of him, said he had "set out determined that this way we will obey the command of Allah".
Referring to Mr Adebowale as Ismail, he told counter-terrorism detectives that the alleged murder was not "a personal vendetta".
He said: "I have never met the family of Lee Rigby. Quite possibly I may have walked past one of them in the street. I do not hate them. I do not hate them, nor does my brother Ismail, he does not. This is not a personal vendetta."
Describing the day of the killing, he said: "We decided to wait in the vicinity of the barracks that are in Woolwich.
"By the command of Allah, Allah's decree, we waited to find a soldier because between us we decided that the soldier is the most fair target because he joins the army with kind of an understanding that your life is at risk."
He added: "We sat in wait and it just so happened that he was the soldier that was spotted first."
Mr Adebolajo, who gave his name as Mujahid Abu Hamza, said it was "almost as if Allah had chosen" Lee Rigby, and that he had tried to cut his jugular because that was the most humane way of killing.
"It was almost as if Allah had chosen him, when I thought about obeying Allah in the past I thought maybe it is possible to kill a man by driving into him," Mr Adebolajo said.
"When he crossed the road in front of me so casually it was almost as if I was not in control of myself. I accelerated, I hit him and I think I also crashed into a sign post."
He went on: "We did not wish to give him much pain ... I could see he was still alive.
"We exited the vehicle and I am not sure how I struck the first blow. The most humane way to kill any creature is to cut the jugular, this is what I believe, this is how we kill our animals in Islam.
"He may be my enemy but he is a man ... so I struck at the neck and attempted to remove his head."
Mr Adebolajo also asked if it would be possible to speak to Mr Rigby's family.
After the interview was played, David Gottlieb, for Mr Abebolajo, asked detective constable Dhuval Bhatt why officers had held an urgent interview with the 28-year-old in the wake of the killing.
He told the court: "It was believed that there were others out there who may be planning attacks."
Mr Adebolajo and Mr Adebowale are both accused of murdering the soldier, attempting to murder a police officer and conspiracy to murder a police officer.
They deny all charges.
The prosecution laid out a series of agreed facts, including how Mr Adebolajo handed a note to police, saying it was the first document he had made "since killing a man and being shot by police" and that it would make the officer he gave it to famous.
Jurors were told that extremist material belonging to Mr Adebolajo was found when they searched his father's house.
This included one book called Extreme Islam, in which the following passages had been highlighted: "Allah does not like any drop more than the drop of blood shed in his way", "Martyrdom means transfusion of blood into society" and "That is why Islam is always in need of martyrs. The revival of courage and zeal is essential for the revival of a nation."
Another book included a chapter titled: "The virtues of killing a non-believer for the sake of Allah."
Works by Anwar al-Awlaki, who was described to the jury as a Muslim scholar in Yemen, were among the material, and a copy of the magazine Inspire, which the court heard is reportedly published by al-Qaeda.
In Mr Adebowale's flat they found a computer anda USB stick containing material covering jihad and martyrdom.
This included a "Syrian al-Nusra Front" poster and a speech by al-Awlaki.
The memory card in his BlackBerry phone also contained documents and lectures on the same topics, the court heard.
The trial was adjourned until Monday.