HSE chief's pay in line with pay policy - Reilly
Thursday 05 December 2013 19.05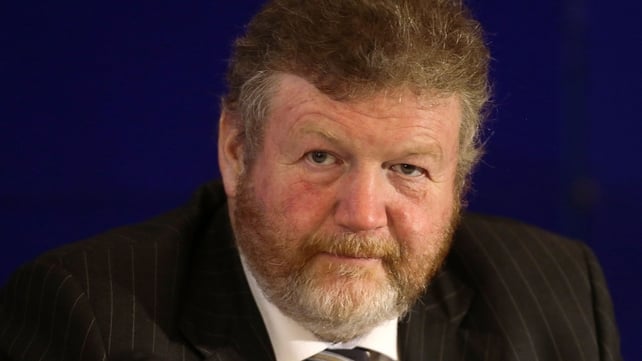 Minister for Health James Reilly has said the salary and conditions of Director General of the HSE Tony O'Brien are perfectly in line with public pay policy.
He was responding to reports concerning the payment of an allowance of over €25,000 a year between 2006 and 2012 to Mr O'Brien.
At the time Mr O'Brien was in another role, as Chief Executive of the National Cancer Screening Service, and had extra responsibility as project director for the national plan for radiation oncology.
Mr Reilly said today that this related to "a different time, a different regime and a different Government."
The minister said Mr O'Brien was now paid €195,000 a year and given he was managing the biggest public employer, the salary reflected this role.
The allowance was not approved by the Department of Finance and became public in late 2012 when Mr O'Brien was appointed as HSE Director General-designate and approval for the salary for this role was being sought.
An examination by the Department of Health and Department of Public Expenditure and Reform found that the extra payment was not due to any fault by Mr O'Brien.
Today, Mr Reilly said he would not jeopardise due process in the examination of top-ups to some senior staff in Section 38 agencies.
He said there may be instances where a business case can be made and the Department of Health will look at cases in conjunction with the Department of Public Expenditure and Reform.
The CEOs and chairpersons of some agencies are expected to meet with the HSE shortly to discuss the issue.
A number are also due to appear before the Oireachtas Committee of Public Accounts soon.
Mr Reilly promised that it would all be brought into the open and that agencies would be made compliant with public pay policy.
Meanwhile, Mr Reilly said he is concerned about funding for the health service and how to make the HSE's 2014 National Service Plan work.
He said people were working hard to ensure a national service plan can be delivered, where patient safety and timely access to services are the two priorities.
A decision on the draft service plan submitted to the minister recently for approval is due by 16 December.