Ford calls for change to Northern Ireland's abortion law
Thursday 05 December 2013 20.43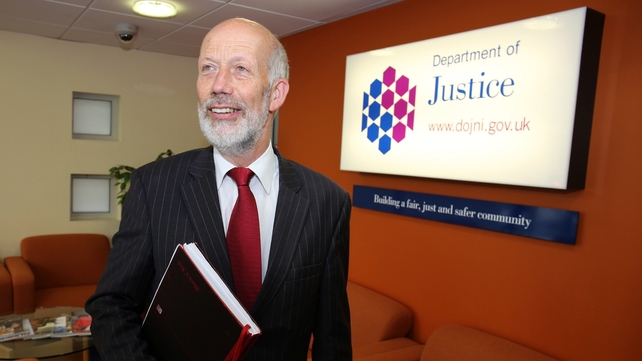 Stormont Justice Minister David Ford has said he believes a narrow change to abortion law in Northern Ireland is needed to address cases of fatal foetal abnormality.
Mr Ford said he believed there was significant public support but he also recognised there would be resistance from a number of groups.
Mr Ford said a full public consultation should take place, to allow all members of the public, churches, organisations and whoever wishes to comment to have their say.
He said he would hope to have the consultation completed by Easter 2014.
After that some time would be taken to assess the results.
"We have to look at it, in detail, and we have to recognise the really difficult circumstances here.
"It's going to require a very mature discussion, it's going to require people to engage with the issues and to recognise that there are issues that we sometimes have sometimes been unwilling to confront in Northern Ireland, until now, but they have to be confronted."
Mr Ford said there is currently no specific legislation to which a change in the abortion law could be attached.
That means that if there is a desire for change, a new bill would have to be introduced into the Assembly, where it would be decided on by a vote.
He added that the timetable for change between now and 2016 elections could be difficult, but the need for the consultation is urgent.
"It is an open consultation but I believe that it's necessary at this stage because I certainly have believed for some time that there are a small number of very difficult cases which are not currently covered by Northern Ireland law and we cannot simply put people on a plane to England to deal with a problem that arises within Northern Ireland," said Mr Ford.