First ten-year cancer audit to help doctors make prognosis
Thursday 05 December 2013 21.57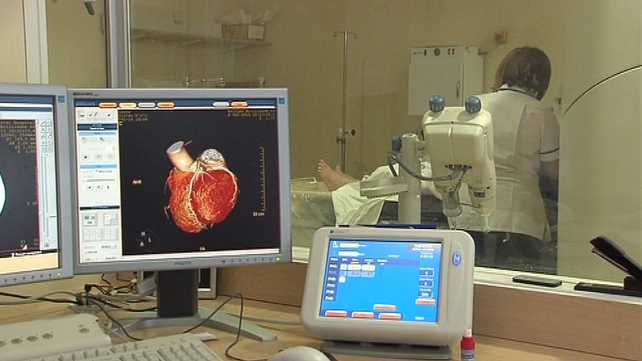 The first ten-year audit of cancer outcomes means patients can be told what their survival chances are according to the research.
St James's Hospital has launched its first decade-long study on the outcome for patients treated for cancer there.
It is the first review of its type to have been carried out in Ireland.
Speaking on RTÉ's Morning Edition, Dr Patrick Ormonde, a consultant dermatologist at the hospital, said a patient diagnosed with stage one cancer can be told they have a 98% survival rate for five years.
Dr Ormonde said he believed all cancer centres in Ireland should put structures in place to collect such data.
He said that survival rates in Ireland were very good for early diagnosis.
"In stage one of the disease, we have a 98% five-year survival rate, five-year survival is what we look at.
"If we get you at stage four or later, you've about 50% five-year survival rate, and that's as good as any of the international centres in the United States, or the United Kingdom or in Europe, and that's generally across the board," he added.
He said the benefits of the study were that doctors could be more precise with a prognosis.
He added: "From a patient's perspective it's very important that they can now come to St James's and we can tell them with your type of cancer at this stage, this is your survival rate.
"The most important thing is that this is Irish data for Irish patients in an Irish centre. We have not only looked at our outcomes and the volumes, quality of life and the treatments they have received but most importantly perhaps is the survival of patients with cancer and that's broken down into stages."
Last year almost 4,000 new cancer patients were diagnosed or treated at St James's.
Director of the National Cancer Control Programme Dr Susan O'Reilly said there is no reason why Ireland cannot bridge the ten per cent gap between its cancer survival rates and those of countries that enjoy the highest rates, such as in Scandinavia.
Dr O'Reilly told RTÉ's Six One News that overall in Ireland, the survival rate is now 79% for patients diagnosed between 2000 and 2007.
She said this represents a five per cent improvement on the rates for the mid-1990s, which she described a huge improvement in population survival.
Dr O'Reilly said that the latest research gives a survival rate of 82% for patients diagnosed in Ireland from the mid-2000s onwards.
She said the best results are coming from countries that have had mature cancer control programmes for a few decades such as Scandinavian countries and it will be between 2016 and 2018 before accurate five year survival rates can be measured in Ireland.
Dr O'Reilly said that all the designated cancer centres are now monitored with regard to access rates and quality of care for the treatment of common cancers such as breast, lung and prostate cancer and some of the more rare types such as pancreas and oesophageal cancers. She said this has found that the rate for access is generally excellent.
She said that in the vast majority of cases patients are seen very promptly.
The standard for urgent breast cancer referral is for the patient to be seen within two weeks and this is being achieved in 95% of cases.
Dr O'Reilly said she had met with representatives of all eight designated centres in recent months and they all reported that there are challenges in scheduling surgery.
There are sometimes cancellations and for a small number of patients, there is a significant delay however, this is a small minority.
She said that the vast majority of patients are having prompt surgery.
Separately, researchers at Queen's University Belfast said today that Northern Ireland has the highest breast cancer survival rates in the UK and Ireland.
Survival rates for breast cancer in Northern Ireland were 81.9%, compared with 79% in the Republic, according to the Queen's Northern Ireland Cancer Registry.