52 people killed in Yemen suicide bomb attack
Thursday 05 December 2013 21.49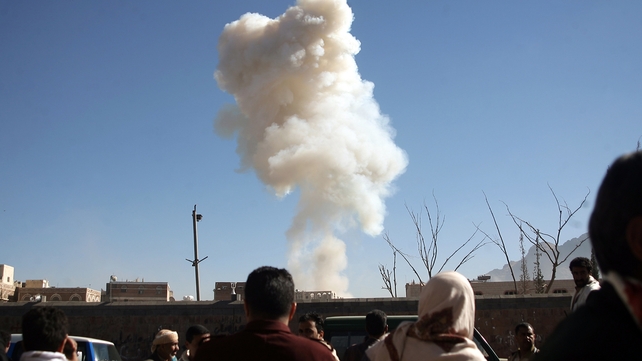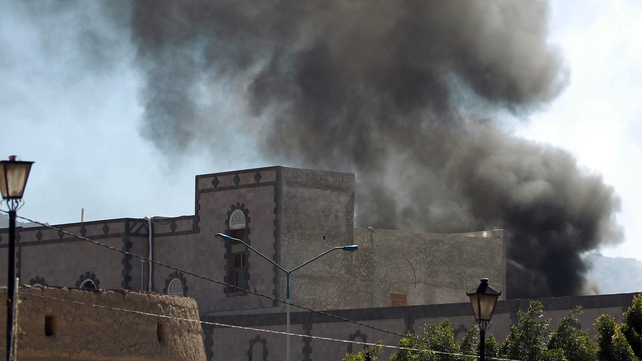 A suicide bomber and gunmen wearing army uniforms attacked Yemen's defence ministry, killing 52 people including foreign medical staff, government sources have said.
The incident is the worst single militant assault in Yemen in 18 months.
One attacker drove a car packed with explosives into the gate of the ministry's compound, then gunmen in another vehicle sped in and opened fire on soldiers and doctors and nurses working at a hospital inside, witnesses said.
The co-ordinated strikes wounded 167 people, said the Yemeni government's security committee. Two German and two Vietnamese doctors, and one Indian and two Filipino nurses were among the dead, it added.
No one immediately claimed responsibility, but a Yemeni expert on Islamist militant affairs said it bore the hallmarks of al Qaeda.
Yemen has been grappling with al Qaeda-linked militants who have repeatedly attacked government officials and installations over the past two years.
The security threat in the country is an international concern. Yemen, which is an ally of the US, shares a long border with Saudi Arabia, and the branch of al Qaeda that is based there has plotted attacks against Western targets.
Ministry staff were arriving for work when the suicide bomber struck, two sources inside the ministry said.
"The explosion was very violent, the whole place shook because of it," said an employee who works in the area where the country's central bank is also located.
Medics and a defence ministry official said the gunmen pulled a Western doctor and a Filipino nurse into the hospital's courtyard and shot them in front of local staff.
The attackers also killed one of Yemeni President Abd-Rabbu Mansour Hadi's relatives who was visiting a patient in the site, the defence ministry said on its website.
Security forces retook the compound after killing most of the attackers.
The United Nations and German Foreign Minister Guido Westerwelle have condemned the attack.
Violence is common in Yemen, where an interim government is fighting southern secessionists and northern Houthi rebels in addition to the al Qaeda-linked militants, who are seeking to overthrow the government and impose their version of Islamic law.
In July last year, a suicide bomber wearing a Yemeni army uniform killed more than 90 people rehearsing for a military parade in the capital. Al Qaeda later claimed responsibility