Quinn plans bill to prevent industrial action causing blackouts
Wednesday 04 December 2013 23.49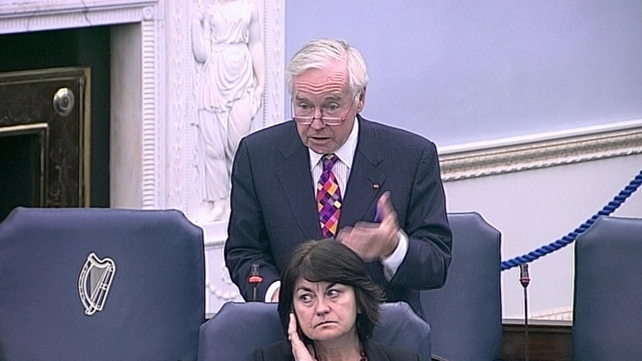 Senator Feargal Quinn is to table a bill aimed at outlawing the disruption of critical utilities such as water or electricity.
His measure comes amid fears of a Christmas blackout with ESB unions threatening industrial action over a pension dispute.
The bill would not outlaw strikes, but would make it an offence to induce anyone to disrupt the supply of mains water or electricity.
He intends to table it next week in the Seanad.
Minister for Communications, Energy & Natural Resources Pat Rabbitte has criticised the bill, insisting that using the criminal law to prevent industrial disruption would be counterproductive.
Mr Rabbitte said there had been a good record of industrial peace for more than 20 years.
He said that was due in no small way to the voluntary character of the industrial relations machinery.
Mandatory provision to punish the withdrawal of labour would risk undermining that effectiveness, he said.