Two men held over Belfast car bomb
Wednesday 04 December 2013 17.11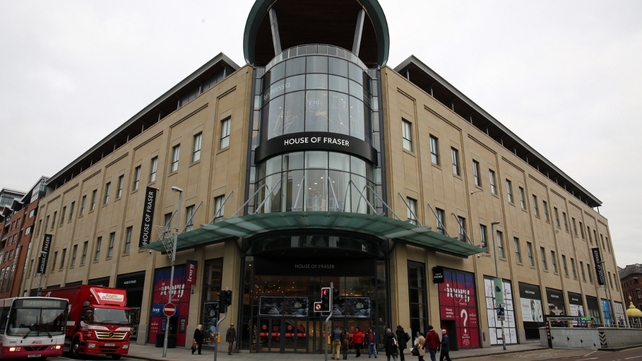 Two men have been arrested in connection with an attempted car bombing in Belfast city centre.
The suspects, aged 44 and 45, were detained in Ardoyne, the same part of north Belfast where the vehicle used to transport the bomb was hijacked and packed with 60kg of homemade explosives.
Hundreds of people were evacuated from restaurants and a cinema after army bomb experts were called to examine a car at Victoria Square, the city's main shopping centre, on 24 November.
A barrel or keg had been placed in the back of the vehicle and it later emerged masked men had forced the driver to take it into the city centre.
He managed to abandon the car at the entrance to the underground car park and ran to a nearby police station where he raised the alarm.
The bomb detonator went off as military technical experts prepared to examine the car.
No one was injured and no buildings were damaged.
Police blamed dissident republicans and said they would be stepping up operations in Belfast city centre in a bid to thwart further attacks in the run-up to Christmas.
A spokesman for the Police Service of Northern Ireland said both suspects, who were arrested this afternoon, had been taken to Antrim for questioning by detectives with the serious crime branch.