Rigby accused charged at police after murder
Tuesday 03 December 2013 19.07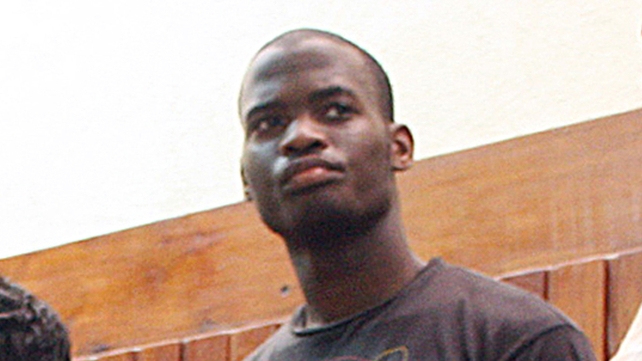 An armed police officer thought one of British soldier Lee Rigby's alleged murderers was going to kill her as he ran towards marksmen waving his hands in a chopping motion.
The Old Bailey in London heard that the officer, identified only as D49, said in a statement that she "instantly" thought she would die when Michael Adebolajo, 28, ran towards her.
Prosecutor Richard Whittam QC read her account to jurors, in which she said: "I saw a black male running at me waving both his hands in the air in a chopping motion. In his right hand I saw what I call a meat cleaver or a machete.
"I instantly thought, 'he's going to kill me'. I went to draw my Glock. Due to my position in the car, the internal door has a panel jutting out - I could not immediately draw my Glock out due to this. It was a split second decision to draw my Taser.
"I could still see the look in the suspect's eyes. They were so wide and I could see the whites of them. He was shouting something."
She then saw a second suspect, said to be Michael Adebowale, 22, holding a gun.
"I thought, 'oh my God, he's going to shoot me'. I feared for my life."
Mr Adebolajo and Mr Adebowale are accused of murdering Fusilier Rigby near Woolwich Barracks in southeast London on 22 May, as well as attempting to murder a police officer and conspiracy to murder a police officer on or before that day.
A second armed officer, identified as E48, was in court to give evidence in person.
He sat behind two large screens in the witness box, passing his warrant card to the judge to confirm his true identity.
Video footage of Mr Adebolajo charging towards the officers and flying into the air as he was shot was played to the court.
Mr Adebowale was also seen falling to the ground as he was shot.
D49 kept her gun trained on Mr Adebolajo as he lay on the ground, while E48 was seen rushing back to the police car to get a medical kit. He and another officer then administered first aid to Mr Adebowale.
E48 told the court that the officers had "very little time" to react when Mr Adebolajo ran at them.
"He started to move towards the vehicle which started to raise my perception of the threat," the officer said. "He almost instantly broke into a sprint and I realised we were being attacked. We had very little time to deal with the threat."
The officer said that D49, who was driving the car, was left "essentially unable to defend herself".
He told the court: "She was defenceless. She had a pane of glass to protect herself, it was not ballistic glass."
The marksman opened fire on Mr Adebolajo as he ran towards the car, telling the jury he was in "the frame of mind" that the suspect posed a threat.
The trial was adjourned until tomorrow.