Israel and EU could drift apart over settlement guidelines
Friday 25 October 2013 11.37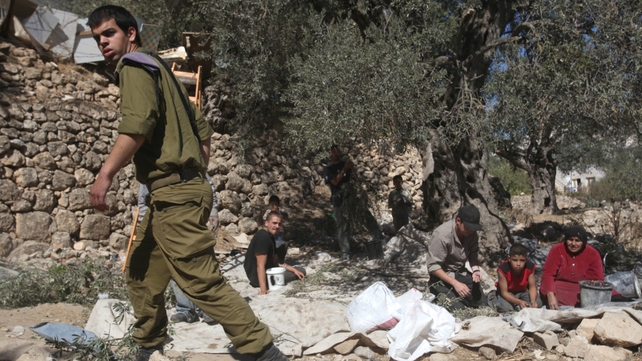 Israel's deputy foreign minister has warned that relations with the European Union will suffer if they cannot compromise on new EU guidelines covering Jewish settlement on occupied land.
The two sides must overcome the dispute before the end of November, when a major EU research programme called Horizon 2020 is due to be finalised.
If there is no deal, Israel risks missing out on funding for its scientists.
By the same token, Europe will lose Israeli know-how, Deputy Foreign Minister Zeev Elkin said.
"If we fail to resolve this problem, the future direction will be a kind of separation between Israel and the European Union," Mr Elkin said.
"We are the start-up nation. It would be a big mistake for Europe to lose its relations with Israel," he said.
A senior EU official visited Israel this week, promising that the 28-nation union wanted to work closely with Israel and its burgeoning hi-tech economy, but all efforts so far to bridge their differences have failed.
Despite Israel's intimate diplomatic and military ties with the United States, its biggest economic partner by far is the EU, which accounted for almost a third of all exports and imports last month.
Despite deep historical links, relations between Israel and Europe have grown more bumpy in recent years, with the EU increasingly vocal in its criticism of Jewish settlements, saying they imperil the chances of peace with the Palestinians.
Matters came to a head in July, when the EU's Executive Commission announced it would bar financial assistance to any Israeli organisation operating in the West Bank from 2014.