Surgeon faces professional misconduct allegations
Monday 23 September 2013 19.43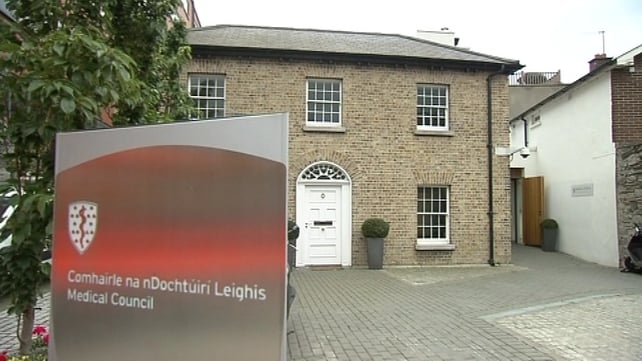 A consultant general surgeon and breast surgeon is facing six allegations of professional misconduct, or poor professional performance, in the case of a patient who died in September 2012 after getting breast cancer.
The Medical Council's Fitness to Practise Committee has decided "on compelling grounds" that the inquiry will be held in public, on condition that the consultant is not identified.
As a result, parties to the proceedings are also not being identified.
The decision follows an application made in private today by the legal team for Dr C, the consultant.
Barrister Cathal Murphy for Dr C said it was a most unfortunate case and his client wanted to extend his condolences to the family of the deceased.
Patient K was 40 when she was referred to Dr C complaining of lumps in her left breast. She was first seen by him in August 2007.
There was a family history of breast cancer.
The inquiry heard she failed to attend two earlier appointments in August.
She was in Dr C's care between August 2007 and June 2008. She failed to attend an appointment in December 2007.
Patient K was diagnosed with cancer in 2008 after a mammogram and biopsy. She decided to seek another opinion.
It is alleged that Dr C failed to consider adequately the patient's medical condition and that he failed to carry out adequate examinations.
It is also alleged that Dr C carried out an ultrasound examination when he was not qualified to do so, failed to refer her for specialist review and failed to arrange follow-up.
After Patient K sought a second opinion, she had a mastectomy, chemotherapy, radiotherapy and reconstruction surgery at a Dublin hospital.
She made a complaint to the Medical Council before she died.
The GP who referred the patient to Dr C told the inquiry that he had never experienced problems with the care provided by the consultant.
Mr Murphy told the inquiry that his client does not accept that the events amount to professional misconduct.
The inquiry has heard that Dr C is on sick leave.
Anthony Peel, a British consultant breast surgeon, told the inquiry that a mammogram should have been arranged for Patient K, as it was the imaging of choice in a woman of 40 years, rather than an ultrasound.
Giving evidence as an expert witness for the Medical Council's chief executive, he said the standards of Dr C fell short of what would be expected of a doctor in this case.
Mr Peel said Patient K did not have a full assessment or follow-up.
The inquiry has adjourned and will resume tomorrow.