Kenny meets leaders of Lithuania and Latvia
Thursday 06 June 2013 22.56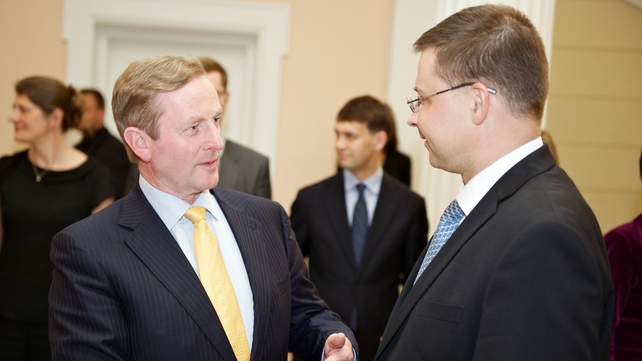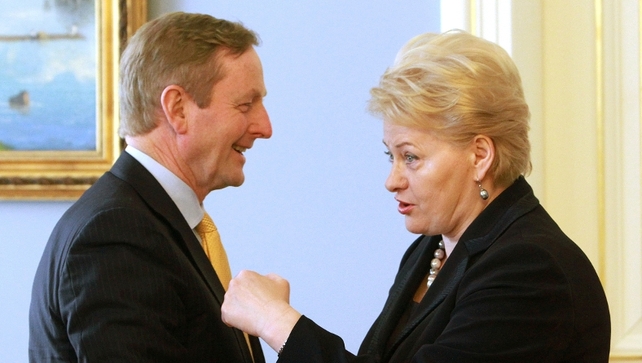 Taoiseach Enda Kenny is visiting the Baltic states of Lithuania and Latvia.
Mr Kenny met Lithuanian President Dalia Grybauskaite and they discussed Irish efforts to conclude the next €960m EU budget with the European Parliament.
Irish negotiators are trying to conclude a deal with MEPs before the rotating Presidency of the European Council is taken over by Lithuania on 1 July.
President Grybauskaite said that a deal on the budget is a necessity and that it is the direct responsibility of the member states and parliament to have an agreement.
Mr Kenny said: "This is an issue of collective responsibility with a direct impact on jobs and growth.
"No political leader can be happy with 26m unemployed (in the EU). This is not what leaders can shove aside, as if it does not exist."
Mr Kenny said the Multiannual Financial Framework has a direct impact on that joblessness: "You cannot get access to funds to deal with that (joblessness) unless the MFF is in place."
Following his meeting with the Lithuanian President, Mr Kenny travelled to Riga where he met Prime Minister Valdis Dombrovskis.
Mr Kenny's visit to Latvia comes just 24 hours after the Baltic state won approval from the European Commission and the European Central Bank to join the euro next January.
Mr Kenny is also due to hold talks with Finnish Prime Minister Jyrki Katainen in Helsinki and attend an economic conference with Greek Prime Minister Antonis Samaras and European Commission President Olli Rehn.