Embattled Palestinian Prime Minister Salam Fayyad resigns
Sunday 14 April 2013 20.36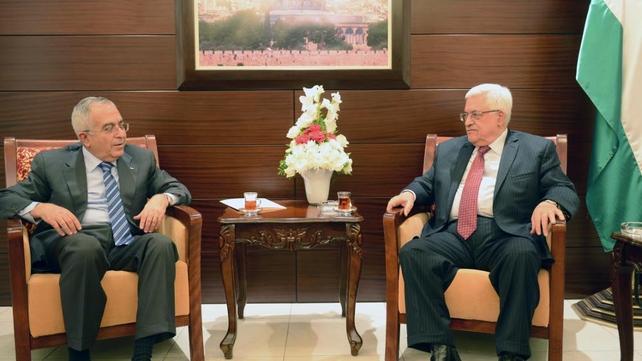 Palestinian President Mahmoud Abbas has accepted the resignation of Prime Minister Salam Fayyad who quit after months of tension between the two.
The move leaves the administration in disarray just as the United States tries to revive peace talks with Israel.
Mr Abbas has been unhappy with Mr Fayyad's handling of the cash-strapped government but asked him to stay on as caretaker until a new government is formed.
Palestinian law requires the president to appoint a new prime minister within two weeks.
Mr Fayyad, a Texas-educated former World Bank official, had offered to stand down before, only for Mr Abbas to reject his requests after pressure from Western donors.
Western diplomats expressed dismay at the latest turmoil within the Palestinian Authority at a time when the US is making a concerted effort to revive peace negotiations with Israel and boost the local economy.
During a visit to the region last month, US President Barack Obama praised Mr Fayyad, and Secretary of State John Kerry held private talks with the beleaguered prime minister earlier this week, in a gesture of support.
However, Mr Fayyad has failed to build a strong political base within the Palestinian territories, leaving him vulnerable to attacks from Mr Abbas's Fatah party and the Islamist group Hamas, which governs in Gaza.