20 UN peacekeepers held by Syrian rebels
Wednesday 06 March 2013 22.01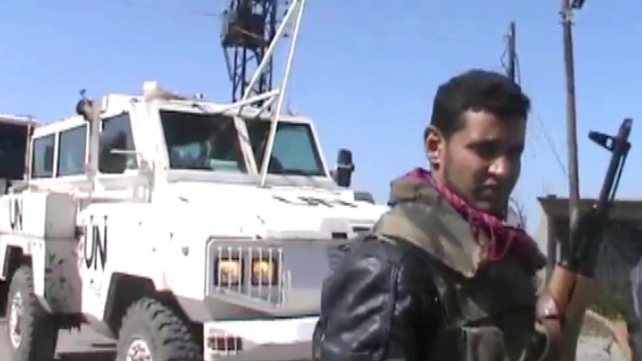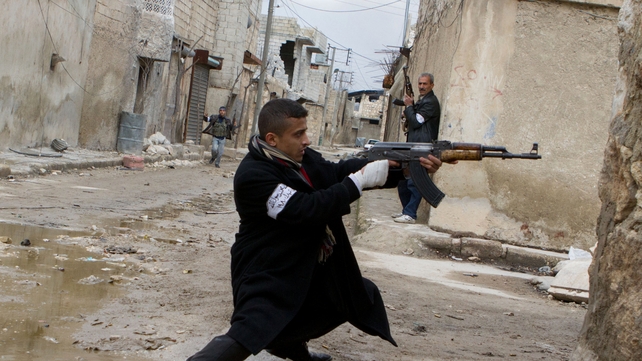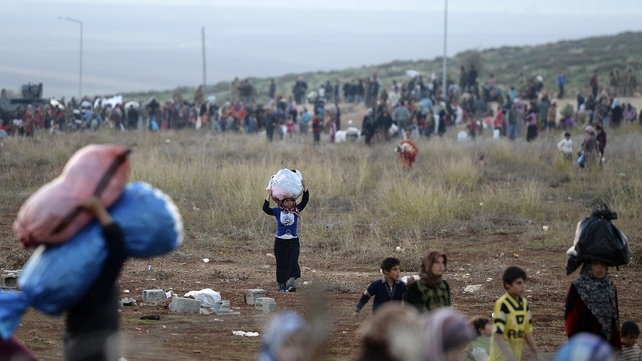 Syrian rebels have seized a convoy of UN peacekeepers near the Golan Heights
The rebels said they will hold them captive until President Bashar al-Assad's forces pull back from a rebel-held village which has seen heavy recent fighting.
The capture was announced in rebel videos posted on the internet and confirmed by the UN, which said about 20 peacekeepers had been detained.
The seizure, the most direct threat to UN personnel in the nearly two-year-old uprising against Mr Assad, came on the day that Britain said it would increase aid to the opposition forces and the Arab League gave a green light to member states to arm the rebels.
The regional Arab body also invited the opposition Syrian coalition to take Syria's seat at a League meeting in Doha later this month.
Syria was suspended in November 2011 in response to its crackdown on protests which since spiralled into civil war.
The peacekeepers of the UNDOF mission have been monitoring a ceasefire line between Syria and the Israeli-occupied Golan Heights, captured by the Jewish state in a 1967 war, for nearly four decades.
Israel has warned that it will not "stand idle" as Syria's civil war spills over into the Golan region.
The UN did not say the nationality of the observers but the Syrian Observatory for Human Rights monitoring group which is in contact with the rebel brigade said they were Filipino.
British Foreign Secretary William Hague said he had ordered "more active efforts" after securing a relaxation of an EU arms embargo to allow the provision of non-lethal military equipment to protect civilians.
Testing equipment to provide evidence of any use of chemical weapons by the regime and training for armed groups in international human rights and legal standards is also being sent.
Mr Hague said £3m (€3.47m) had been allocated this month for the work with another £10m (€11.6m) to follow and he urged other countries to do the same.
Meanwhile, the number of refugees fleeing the country reached what Mr Hague called the "sad milestone" of one million refugees.
Around half the refugees are children and the numbers leaving the war-torn country are mounting every week.
"With a million people in flight, millions more displaced internally, and thousands of people continuing to cross the border every day, Syria is spiralling towards full-scale disaster," UN High Commissioner for Refugees Antonio Guterres said in a statement.
"We are doing everything we can to help, but the international humanitarian response capacity is dangerously stretched. This tragedy has to be stopped."
An estimated 70,000 people have been killed.
UNHCR said the number of Syrians quitting their country has increased dramatically since the beginning of the year, with more than 400,000 since 1 January.
They arrive traumatised, without possessions and having lost members of their families, it added.
Most have fled to Lebanon, Jordan, Turkey, Iraq and Egypt and some have arrived in North Africa and Europe.