UN rejects Haiti cholera compensation claim that peace keepers from Nepal brought the disease to their country
Friday 22 February 2013 13.28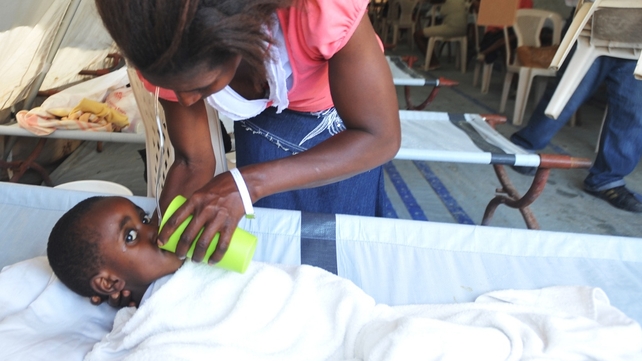 The United Nations has formally rejected compensation claims by victims of a cholera outbreak in Haiti that scientists traced to a UN base.
The UN said it is immune from such claims under a convention adopted by the General Assembly in 1947.
There is growing evidence that UN peacekeepers from Nepal brought cholera into Haiti through leaky sewage pipes at their base.
The UN has never acknowledged responsibility for the outbreak, which has led to the deaths of almost 8,000 people and infected more than 600,000.
In November 2011, the Boston-based Institute for Justice and Democracy in Haiti filed a petition at UN headquarters in New York seeking compensation for the next-of-kin of cholera victims and for those who were infected.
UN Secretary-General Ban Ki-moon's spokesman Martin Nesirky said the world body advised the representatives of the cholera victims that "the claims are not receivable pursuant to Section 29 of the Convention on the Privileges and Immunities".
The institute said it was disappointed by the UN decision and would now pursue the case in court in either Haiti, the US, or Europe.
Institute director Brian Cocannon said: "The UN is passing up an opportunity to stop cholera's killing."
An independent panel appointed by Mr Ban to study the epidemic issued a May 2011 report that did not determine conclusively how the cholera was introduced to Haiti.
But the US Centers for Disease Control and Prevention in June 2011 found that evidence strongly suggested UN peacekeepers from Nepal were the source.