'Reasonable possibility' of Irish troops being sent to Mali as part of EU training team
Friday 18 January 2013 12.19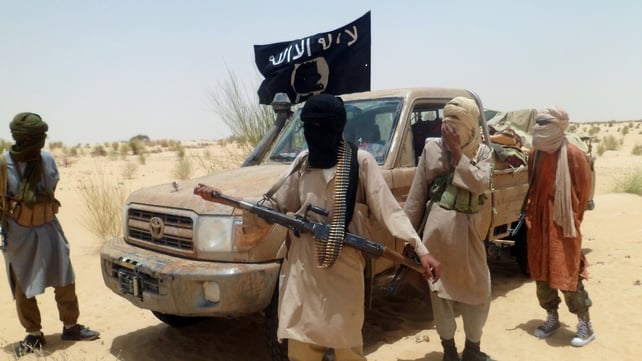 It is "a reasonable possibility" that Irish soldiers will be sent to Mali as part of an EU training team, according to Minister for Justice Alan Shatter.
Mr Shatter said Ireland is anxious to play a full role in peace missions and conflict resolution and the issue would be addressed in the coming weeks.
Earlier, EU foreign ministers agreed to send a military training mission to Mali, where French troops are currently fighting Islamist rebels.
The decision was taken at an emergency meeting in Brussels this morning.
Mr Shatter said he is considering the involvement of the Defence Forces in the mission, but he will have to bring a proposal to Cabinet and a Dáil motion would be required.
He also said the Government had not received a request for Irish participation, but the Defence Forces are already contributing in Somalia, where they are involved in training local forces.
The Mali mission is expected to involve 450 EU military and support staff.
They will provide basic military training and advice for the Malian forces on command and control, logistics, human resources, international humanitarian law, the protection of civilians and human rights.
According to a statement, the mission will not be involved in combat operations.
The Mali force, called EUTM Mali, will have its headquarters in Bamako, while training will take place in a dedicated location in southern Mali.
Initially, the mission's mandate is to last 15 months and will deploy around 200 instructors, as well as mission support staff and a force protection, making for a total of around 450 staff.
The costs of the operation are estimated at €12.3m.
Following the adoption of the decision, EU foreign ministers held talks with the Malian foreign minister.
It is not yet clear if the ministers have discussed the unfolding hostage crisis in neighbouring Algeria.
Between 2009 and 2011, Ireland provided humanitarian funding of more than €11m to the Sahel, according to figures released by the Department of Foreign Affairs.
In 2012, funding of €9.25m was approved by Irish Aid to provide emergency food, water and healthcare to communities affected by the crisis in conjunction with Christian Aid, Oxfam and Trócaire.
A further €250,000 was extended to Irish NGO Plan to provide water and sanitation services to Malian refugees in Burkina Faso.
Elsewhere, French troops surrounded the Malian town of Diabaly keeping Islamists rebels who had seized it three days ago bottled up while a west African military force took shape.
The French held back from launching a full-out assault on the town, as the al-Qaeda linked rebels had taken refuge in the homes of civilians.
French forces now total 1,400 troops, Defence Minister Jean-Yves Le Drian said today and their numbers are expected to rise to 2,500.
The vanguard of around 900 Nigerian troops was due to arrive in Mali's capital Bamako today in the first wave of a 2,000-strong African force to fight alongside the French.
A convoy of armoured vehicles, fuel tankers and ambulances and around 200 soldiers from Mali's eastern neighbour Niger was also positioned at that border, witnesses said.