British Airways worker wins human rights case over wearing crucifix at work
Wednesday 16 January 2013 14.45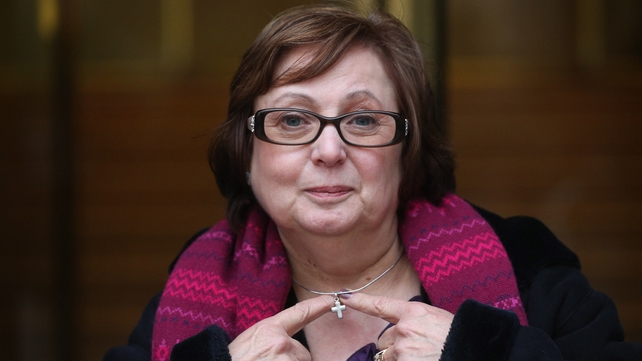 An employee who was asked by British Airways to remove a Christian cross from around her neck has won a religious discrimination case in the European Court of Human Rights.
The ruling will mean private companies will have to reconsider how they treat their employees' rights to express their religious beliefs in the workplace.
Nadia Eweida was sent home without pay from the airline in 2006 for wearing a necklace with a small silver cross that the company said violated its dress code.
The court ruled that BA's request for Ms Eweida to remove the cross "amounted to an interference with her right to manifest her religion".
Reacting to the ruling, British Prime Minister David Cameron said on Twitter: "Delighted that principle of wearing religious symbols at work has been upheld - people shouldn't suffer discrimination due to religious beliefs."
Mr Cameron had pledged to introduce legislation allowing individuals to wear religious symbols at work in response to Ms Eweida's case in July 2012.
Other religious discrimination cases fail
However, three other people lost ECHR appeals in which they argued that British courts had not protected their rights to religious expression.
Nurse Shirley Chaplin was told by her employers to remove a crucifix around her neck as it could cause injury if a patient pulled at it.
The court ruled that the reason for asking her to remove the cross - protection of health and safety on a hospital ward - was "of a greater magnitude than that which applied in respect of Ms Eweida".
Both Ms Eweida's and Ms Chaplin's cases were originally dismissed by British labour courts.
The two remaining cases pitted gay rights against the right to religious freedom.
Gary McFarlane was dismissed from a national counselling service when his employers judged him unwilling to offer sex advice to homosexual couples.
The fourth claimant, Lillian Ladele, refused to officiate at civil partnership ceremonies for gay couples as part of her duties as a registrar.
Britain's Equality and Human Rights Commission has suggested that the British courts' interpretation of the law on the manifestation of religion and religious discrimination is too narrow, a position underlined by the European court's ruling in the case of Ms Eweida.
Commenting on the case, London-based employment law specialist Fraser Younson said the British courts fully protected the holding of religious beliefs but not how they were demonstrated.
"These cases are about the extent to which an employee can manifest their religious beliefs at work," he said.
In one previous case, the European court ruled that a French school could make its Muslim students remove their headscarves during sports classes for safety reasons.
In another, it found that an Italian state school did not violate the rights to religious freedom or education by displaying crucifixes in classrooms.
Rulings by the human rights court cannot be appealed and signatories must comply or risk exclusion from the Council of Europe.