Funeral in Limerick of veteran journalist Arthur Quinlan
Thursday 27 December 2012 16.27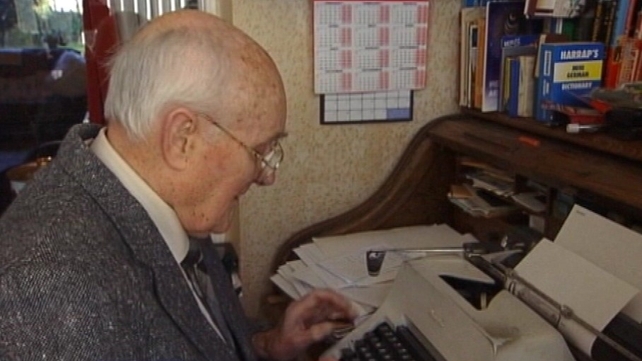 The funeral has taken place in Limerick of the veteran journalist Arthur Quinlan. He was 92.
He had worked for The Irish Times since 1945, and had freelanced for several Irish, British, and international publications when he was based in Limerick and Shannon.
Arthur Quinlan covered many of the major international stories surrounding the events and visits of political and showbusiness VIPs who passed through Shannon over his 50-year career.
His godson Fr James McMahon, whose family had known the Quinlans through their long association with Lahinch in Co Clare, celebrated his funeral mass.
He said Arthur was supremely interested in people and that journalism had enriched his life through the people he met and who told him their stories, regardless of age, gender, wealth or rank.
A number of his former journalistic colleagues and friends from the midwest, including those from the Limerick Leader, The Cork Examiner, and The Irish Times joined his family at the funeral mass.
General Secretary of the National Union of Journalists Seamus Dooley was also there, as Mr Quinlan was a long serving member of the NUJ and had in recent years been made a Life member.
Members of Castletroy Golf Club, Lahinch Golf Club and Shannon Rowing Club were also present. Mr Quinlan was a member of both golf clubs and had served as captain, and as president of Shannon Rowing Club.
He is survived by his three children, Tom, Joyce and Ann, and by his brothers and grandchildren.
He was buried at Castlemungret Cemetery after mass at the Holy Rosary Church on the Ennis Road.