High Court hears Irish man defrauded US woman of $4m
Thursday 20 December 2012 23.31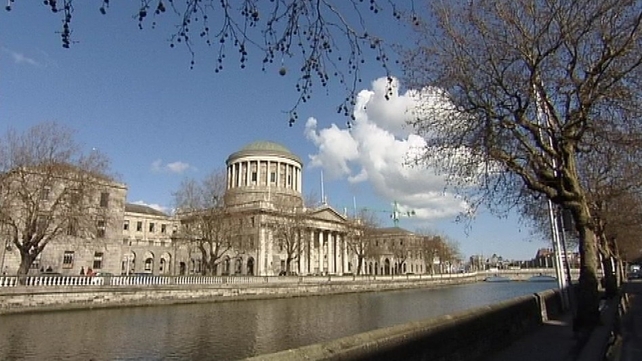 A 60-year-old American woman has been defrauded of millions of euro by her younger Irish lover, who she claims had been leading a double life, the High Court has heard.
New York-based Ms Elisa Rodino claims that Thomas J Queally, who is aged in his mid forties and who had been engaged to her, has stolen approximately $4m of her money.
A large portion was lodged by him into a bank in Ennis, Co Clare.
She also claims that Queally, who she has not seen for months, had another finance while engaged to her.
Today at the High Court lawyers acting on her behalf secured a number of temporary freezing orders against US based Mr Queally, of Lahaknock, Kilmaley, Co Clare.
The orders prevent Mr Queally reducing, dissipating or transferring funds below a value of €1.6m held in a bank account at Permanent TSB in Ennis, Co Clare.
Ms Rodino from Cathedral Avenue, Hempstead, New York claims the money in the Ennis bank account, approximately $2M which was converted into Euro, is hers. She claims that it was moved by Mr Queally from a joint account held in the US in both their names.
Seeking the orders Ross Gorman Bl for Ms Rodino said his client was a vulnerable woman who had been taken advantage of by Mr Queally.
Several years ago she inherited wealth in the form of a significant property portfolio in New York following the death of her father.
Last August, in order to aid Mr Queally in a court case against a former employer, she agreed to put his name down on one of her bank accounts. It was a deposit account that contained US$5M.
Mr Queally asked her to do this because it would show that he and Ms Rodino were a couple and that the work he did on her properties was due to their relationship, and was not a contract of employment, counsel said.
Last October Mr Queally was due to meet up with Ms Rodino in Spain, but never showed up. When she arrived back in the US she discovered that money had been transferred to the bank in Ennis and to a US bank account.
Counsel said that his client did not know exactly where Mr Queally is at present.
She has brought a legal action against him in New York as well as in Ireland, and fears that he will dissipate the funds held in the Irish bank account.
Counsel added it has been difficult to track Mr Queally down, but both Ms Rodino's Irish Solicitors Lyons Kenny solicitors and her US lawyers were taking steps to find him,
It also appeared from investigations that at the same time he was engaged to Ms Rodino Mr Queally was also engaged to another woman in the US.
In an affidavit Ms Rodino says that she should have known that he "started stealing money from me at an early stage in our relationship".
The two met in 2007, through her sister, and became close. They became engaged in 2011.
He had helped manage her property portfolio. The Clare native, she said was a "charming and attractive man" and she was taken in by the attention he gave her.
However she was naive and wanted to believe that she had finally met someone "to love and settle down with." He even took back to Ireland to meet his family.
She said she was devastated on discovering that her money was transferred out of the account without her knowledge or consent by Mr Queally. The theft by someone she loved had a significant effect on her emotionally as well as financially.
Mr Queally, she said, was living a double life. She said that he would not see him for weeks, and that both his children from a previous marriage attended very prestigious, expensive private schools.
The freezing orders were granted on an ex parte basis by Mr Justice Roderick Murphy. The judge made the matter returnable to early January.