Court hears of Dundalk death
Tuesday 18 December 2012 11.55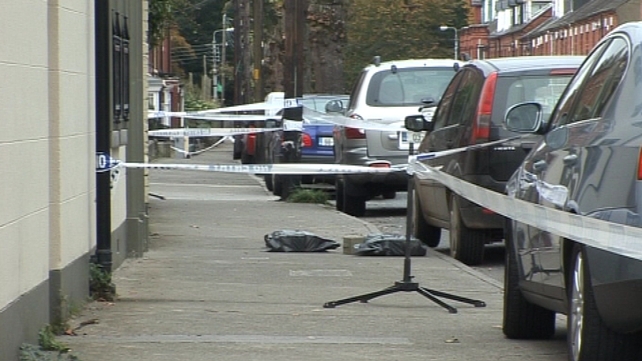 A man killed a teenager by severely punching, stamping, and kicking him in the head on a street in Dundalk two years ago, the Central Criminal Court has heard.
Douglas Ward, with an address at Loughantarve, Knockbridge, Co Louth, pleaded guilty to the manslaughter of 18-year-old Niall Dorr.
The court heard Mr Dorr was a peacemaker and was trying to break up a row when Ward attacked him.
His father told the court today that his son Niall, a champion kickboxer, died a lonely death on the streets he loved and said he hopes that when Ward looks at his children, he will think of the young man he killed.
David Dorr also said that Niall had signed a donor card three months earlier and had saved five people's lives
Mr Dorr said he cried the day his son Niall was born and only once more 18 years and 43 weeks later, on the day he died.
The court was told Niall Dorr was with two friends on Castle Street when at around 9pm on 13 October 2010 a group including Ward, 37, approached them and a row broke out.
Niall was trying to stop the row and keep the peace when the court heard Ward punched and kicked him in the head - continuously, viciously and repeatedly.
Ward did not know Niall Dorr, but the court heard he ripped the teenager's shirt off him, continued to attack him even when he was unresponsive and left zig-zag shoe marks on his forehead and the side of his head.
Detective Sergeant Patrick Marry said Niall Dorr sustained irrevocable brain damage and surgery was not possible.
Ward, who had been in Dundalk for a bail hearing, had been drinking since the pubs opened that morning and after the attack went to an off-licence and bought more drink
In a victim impact, Mr Dorr said his son's bedroom is still the same, nothing has changed; his picture is on his desk and every day the family say good morning and goodnight to him
David Dorr also said if what happened to Niall served to wake people up to the tragedies they bestow on others, it would in some small way help the family.
But this he said was a flawed hope because society is moving on to repeat again and again the very act of poison that occurred that night - the length and breadth of the country.
God help them, he said, who will come behind us who have yet to begin that process.
Mr Justice Paul Carney adjourned sentencing Ward until Friday.