INMO insists extension to Croke Park Agreement is not certain
Wednesday 28 November 2012 19.52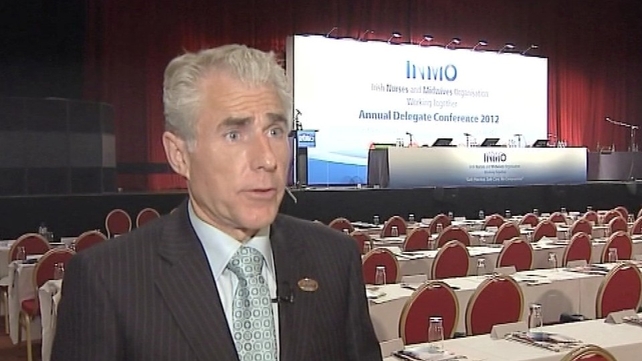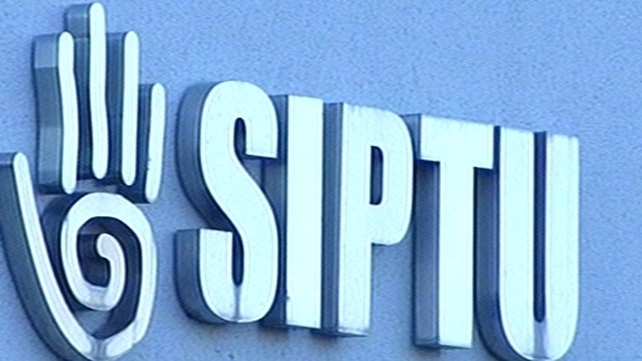 The INMO has said that it was by no means certain that an agreed outcome would emerge from talks between public service unions and Government officials on extending the Croke Park Agreement.
IMNO General Secretary Liam Doran said that while unions would engage in the process, he insisted that those they represent do not have more to give.
Mr Doran was speaking on RTÉ's Drivetime following the first meeting between both sides.
"Many unions articulated a view that their members were low and middle income earners, and they had more than contributed their fair share with pension levies, pay cuts, staff reductions, changed rosters, increased flexibility, and that they have nothing more left to give," Mr Doran said.
"As a result, these negotiations, whenever they get started once unions have completed their internal consolation, they will be extremely difficult and there can be no certainty that an agreement will emerge," he said.
Mr Doran also stressed that neither unions, nor the Croke Park Agreement, differentiate between core and take-home pay.
"We don't refer to core pay, the Croke Park agreement doesn't refer to core pay.
"It refers to pay being protected, but yet I've heard ministers and other commentators refer to core pay.
"We quite clearly articulated today that Croke Park protects all elements of the pay that nurses, midwives and indeed other public service in the frontline receive," Mr Doran said.
During the 90-minute meeting, management outlined the rationale for seeking an additional €1bn in payroll savings by 2015.
However, no specific proposals for reforms were tabled today.
Spokesperson for the Congress Public Services Committee Bernard Harbor said people understood the subtext of what the Government was saying - that if they cannot negotiate an agreement they will find the payroll savings in another way - and nobody wanted to be there.
Mr Harbor accepted the negotiations would be difficult and lengthy.
He also stressed that unions did not differentiate between core pay and take home pay for the purposes of protection from cuts.
Earlier, SIPTU Health Division organiser Paul Bell warned that they would not tolerate further pay cuts for lower-paid workers.
The two sides will now discuss getting facilitators involved to steer the talks, with speculation already focussing on Labour Relations Commission senior officials Kieran Mulvey and Kevin Foley, who steered the Croke Park Agreement to its conclusion.
Flexitime arrangements under spotlight
Public servants are facing changes to flexitime arrangements, as well as more stringent performance management and longer working hours, under Government proposals for an extension to the Croke Park Agreement.
However, public service unions stress that they will also have an agenda to protect pay, pensions, jobs and public services.
In return for extending guarantees of no pay cuts or compulsory redundancies, the Government is seeking efficiencies and cuts worth €1bn by 2015.
Measures already flagged include Government employees working longer hours for the same pay, cuts in overtime, increments, premium payments, agency workers, more outsourcing and accelerating the reduction in staff numbers.
But a new target is flexitime, where staff can accumulate up to 18 days a year in overtime, which sometimes ends up being taken at times when they are actually needed for service provision.
Management wants better attendance patterns to match service provision, such as public offices opening from 8am.
Proposals also include what were described as "better exit mechanisms" for people who refuse redeployment and stricter performance management.
However, unions stress the negotiations will be extremely difficult and that next week's Budget will be an important signal of the Government's good faith.
They also stress there is no guarantee that the outcome can be sold to members.