Body of Yasser Arafat is exhumed as part of an inquiry to assess if he was poisoned
Tuesday 27 November 2012 22.45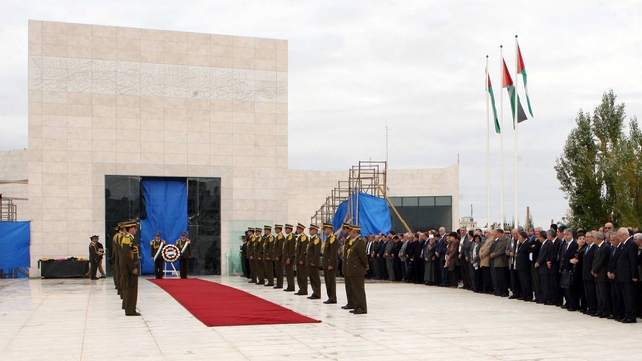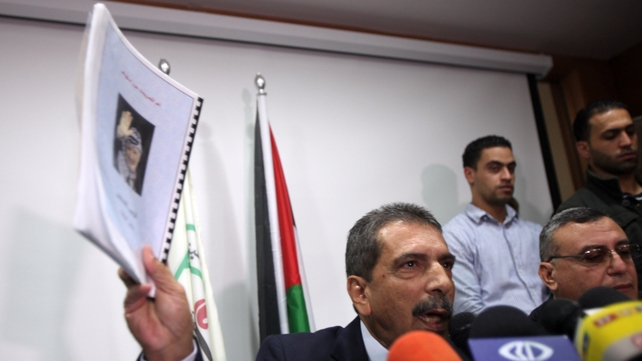 The body of Palestinian leader Yasser Arafat was exhumed today, eight years after his death.
The exhumation was part of an investigation into allegations that he was poisoned.
French magistrates opened a murder inquiry in August into Mr Arafat's death in Paris.
The inquiry was launched after a Swiss institute said it had discovered high levels of radioactive polonium on his clothing.
Arafat's remains were taken from his mausoleum in the West Bank city of Ramallah and moved to a nearby mosque, according to two Palestinian officials.
The officials spoke on condition of anonymity because they were not authorised to discuss the exhumation with the media.
At the mosque, Palestinian physicians took samples from the remains and gave them to Swiss, French and Russian experts.
According to Islam, only Muslims can handle a Muslim's remains. The corpse was later reburied.
The foreign experts will examine the samples in their home countries, the officials said.
Earlier, samples were also taken from Arafat's bedroom, office and personal belongings.
High levels of radioactive polonium were previously found on his clothing, which was supplied by his widow Suha Arafat.
Arafat died in Paris aged 75 in 2004 after a short, mysterious illness.
No autopsy was carried out at the time, at the request of Suha, and French doctors who treated him said they were unable to determine the cause of death.
Lausanne University's Darcy Christen said that: "Samples will be taken according to a very strict protocol and these samples will be analysed."
He said it will take several months and that there will be no results before March or April next year.
Polonium, apparently ingested with food, was found to have caused the death of former Russian spy Alexander Litvinenko in London in 2006.
But some experts have questioned whether Arafat could have died in this way, pointing to a brief recovery during his illness that they said was not consistent with radioactive poisoning.
They also noted he did not lose all his hair.
Eight years is considered the limit to detect any traces of the fast-decaying polonium and the Lausanne hospital questioned in August if it would be worth seeking any samples if access to Arafat's body was delayed to "October or November".
Not all of Arafat's family has agreed to the exhumation and his wife Suha did not go to Ramallah for the operation.