DUP leader wants society where everyone is equally valued
Monday 26 November 2012 11.23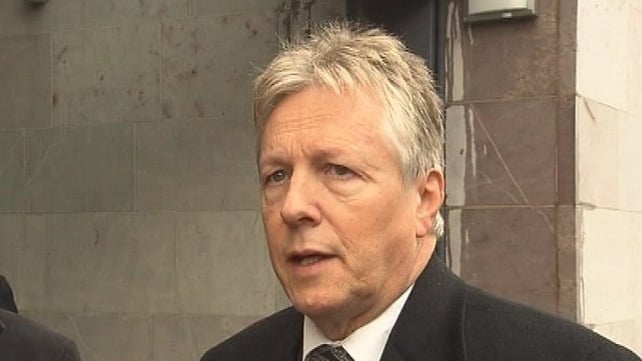 DUP leader, Peter Robinson, has told his party's annual conference that their challenge is to build a society where everyone feels equally valued.
He said the DUP, as Northern Ireland's largest party cannot afford to push a narrow agenda but must embrace the whole community.
Mr Robinson, 63, who is in his fifth year as party leader, recommitted himself to the power-sharing relationship, started by his predecessor, Reverend Ian Paisley.
He said working with Sinn Féin is not always easy but it is absolutely the right thing to do.
He told over 700 delegates that when Northern Ireland's administration presents a united face abroad, it is the surest sign that political stability exists for inward investment.
At what was the largest DUP party conference for many years, Mr Robinson suggested that the debate about Northern Ireland remaining part of the United Kingdom had been won and that the Troubles, as we knew them, are over.
He said "today we have the confidence of knowing that a majority of Protestants and Catholics alike" support Northern Ireland's constitutional position within the United Kingdom.
During the two-day conference a number of leading figures within the DUP urged Scotland's voters to reject leaving the UK in the Independence Referendum due in 2014.
Yesterday Agriculture Minister Simon Coveney became the first Irish government representative to address a DUP conference when he spoke at a Rural Affairs session.