Rebekah Brooks faces charges in hacking inquiry
Tuesday 20 November 2012 11.16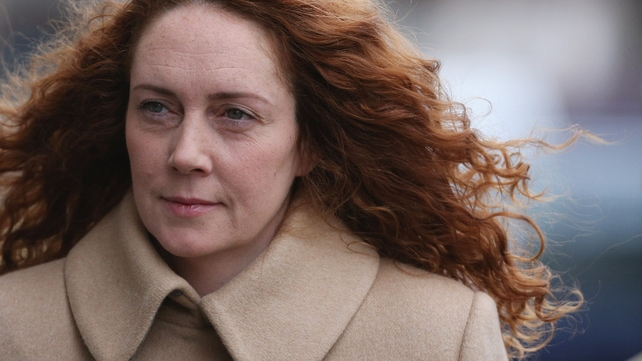 Five people, including ex-News International chief executive Rebekah Brooks, will be charged as part of an inquiry into alleged corrupt payments to British public officials.
British Prime Minister David Cameron's former spin doctor Andy Coulson and former News of the World royal correspondent Clive Goodman are also facing charges.
The Crown Prosecution Service said the five face action as part of Operation Elveden.
They will be charged with two conspiracies relating to the request and authorisation of alleged payments to public officials in exchange for information, including a royal phone directory known as the "Green Book".
It contained contact details for the royal family and members of the household.
Ms Brooks, who was editor of the Sun between 14 January 2003 and 1 September 2009, faces charges along with former Sun chief reporter John Kay and Ministry of Defence employee Bettina Jordan Barber.
The three are accused of a conspiracy to commit misconduct in public office between 1 January 2004 and 31 January 2012.
It relates to information allegedly provided by Barber to the Sun in return for payments of around £100,000.
So far, 52 people have been arrested as part of Operation Elveden, two of whom - a retired police officer and a former journalist - have been told they will face no further action.
A counter-terrorism detective had already been charged and is due to face trial in January.
Detective Chief Inspector April Casburn is accused of leaking information to the now-defunct News of the World about the police inquiry into whether to reopen the investigation into phone hacking.