Survey finds 5% of Irish hospital patients acquire an infection in hospital
Monday 19 November 2012 12.21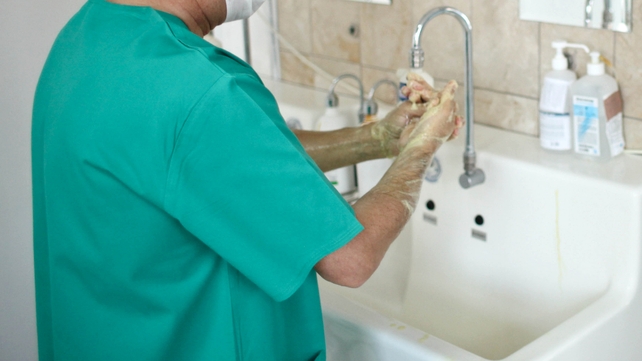 A Health Service Executive survey has found that around 5% of patients admitted to Irish hospitals have acquired an infection in hospital.
The survey was carried out in May and looked at over 9,000 patients in 50 hospitals, of which 467 had a hospital acquired infection at the time.
The most common types of infections reported were: surgical site infections (wound infections), pneumonia (chest infection), urinary tract infections, bloodstream infections and gastrointestinal infections.
About a third of patients admitted to hospitals in May were prescribed an antibiotic, resulting in an antibiotic use rate of 34%.
The study, from the Health Protection Surveillance Centre, was part of a pan-European survey.
One hospital reported having no infection prevention and control nurse, and 17 hospitals reported having no designated infection prevention and control doctor.
The HSE report says that key infection prevention and control staff should not be diverted to tasks outside of their designated roles and that hospital acquired infection prevention must be properly funded.
Overall, the prevalence of hospital acquired infections was highest for tertiary hospitals (7.5%) and lowest for private hospitals (2.5%).
The prevalence was highest in adult and paediatric intensive care units, high dependency units and surgical wards.
The report says hand hygiene compliance needs to be improved for all staff and that frontline healthcare staffing levels should reflect the patient mix and dependency levels.
It also says plans must be implemented to prevent infections associated with medical devices.