Two BP workers indicted on charges related to Deepwater oil leak
Thursday 15 November 2012 23.35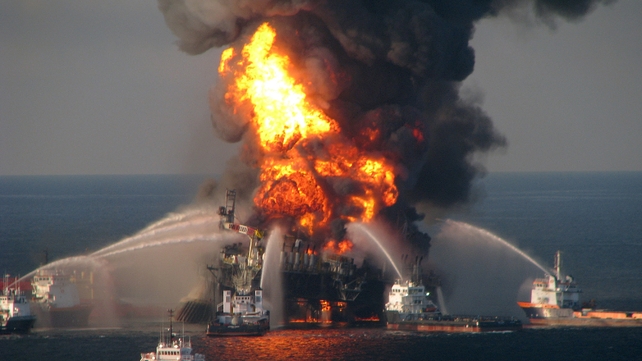 A grand jury has indicted two BP employees on 23 criminal counts related to the Deepwater Horizon oil spill in 2010, US Attorney General Eric Holder has said.
The two highest-ranking BP supervisors aboard the rig will face a range of manslaughter and other charges, Mr Holder said.
A former senior BP executive was also charged with misleading Congress about the spill.
The company has also agreed to pay an extra $4.5 billion on top of the tens of billions it is already paying out.
The incident was the worst offshore oil spill in US history.
No deal yet with BP on civil claims
Mr Holder said the US government negotiated with BP to resolve civil claims against the company related to the Deepwater Horizon oil spill in 2010 but did not reach any agreement.
At a press conference on BP's criminal settlement, he said it was possible the civil claims could still be resolved out of court but said the government was preparing for trial next year.