57 IL&P employees earn over €150,000
Wednesday 14 November 2012 11.42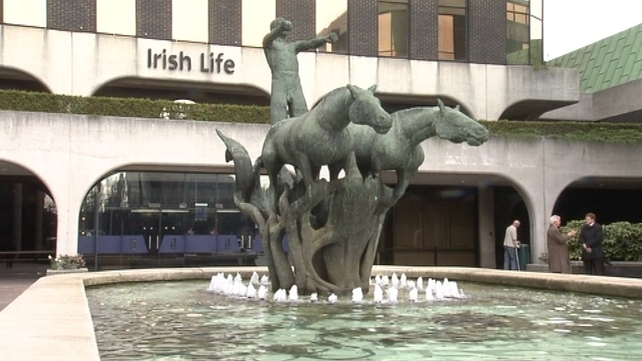 New figures have revealed that a total of 57 employees of State-owned Irish Life and Permanent TSB earned salaries in excess of €150,000 last year.
The figures have led to calls from the Opposition for Government action to reduce the salaries of top bankers at State backed or owned financial institutions.
Last week there was public outcry when it emerged six employees of IBRC, formerly Anglo Irish Bank, were earning in excess of €500,000.
This evening, in replies to parliamentary questions from Sinn Féin Finance Spokesman Pearse Doherty, Finance Minister Michael Noonan revealed pay levels of top executives at further State-owned institutions.
The figures relate to last year, prior to the division of Irish Life and Permanent into the two separate units Irish Life and Permanent TSB.
In total, 37 employees were paid an annual salary of between €150,000 and €200,000, while 18 received between €200,000 and €400,000. Two executives earned over €400,000 each.
One was Kevin Murphy, then CEO of Irish Life and Permanent and now the chief executive of the profit-making Irish Life, who received a salary of €500,000 last year and other remuneration of €86,000. He is due to retire shortly.
The Government acquired Irish Life as part of the transaction under which it injected €4bn in capital into Permanent TSB. It intends to sell Irish Life.
The pay of current Permanent TSB boss, Jeremy Masding, is not contained in these figures as he only took up his position earlier this year.
But his package includes an annual salary of €400,000, 15% employer contribution to a pension scheme and once-off relocation expenses of €52,034.
The answers also reveal that the Minister for Finance has not asked employees of either institution earning over €200,000 to take a pay cut.
Tonight, the minister's spokesman said that while none of the employees breached the Government imposed salary cap, salary levels in the State covered financial institutions are a matter of ongoing concern and a remuneration review in all the banks is ongoing.
But Mr Doherty described the figures as an outrage, and called on the Government to bring in legislation immediately to reduce the salaries of top bankers in State owned or state guaranteed financial institutions.
He also criticised the slow pace of the Government review of salaries in the covered banks.