Joe Brolly devastated after kidney donation to friend failed
Wednesday 14 November 2012 12.13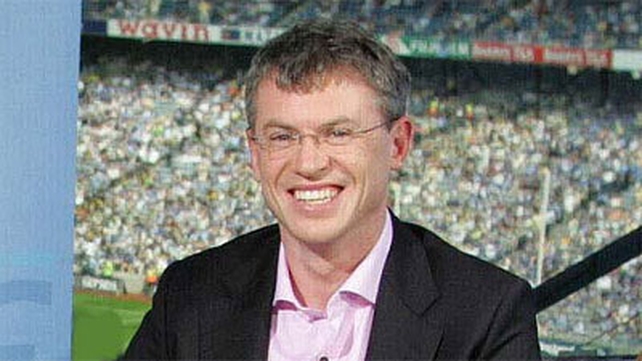 All-Ireland winning GAA footballer and RTÉ analyst Joe Brolly has spoken of the devastation he suffered on hearing his kidney donation to a friend had failed.
The barrister, 43, from Derry said it was an agonising time but he "would do it all again tomorrow if he could".
The organ that was transplanted to Shane Finnegan last month stopped working when complications were discovered nine days after the major operation.
Mr Brolly encouraged people to carry a donor card.
He said Shane's wife called in the middle of the night to tell him the operation had failed. He said despite claims Shane's body had rejected the organ, the kidney was in fact starved of oxygen because of a blood clot.
"There was obviously deep disappointment," he said. "The kidney that had been working perfectly had to be taken out. There was no rejection as we understand it, it was all the more agonising for that."
Mr Brolly said he has started back running and he hoped to return to work next month.
"But for Shane it's different" he said. "Because the stakes are very high, it wasn't really the sort of game you could afford to lose, for Shane, it was obviously was a hammer blow."
"The clock is ticking and he needs a kidney from a live donor urgently," he added. "He is very weak, he's lost a few stone and is very frail but mentally he is very strong."
Joe Brolly said people should not be afraid of being a living donor. He said the scientific community is not sure why people have two kidneys.
"You only need one kidney," he added. "Once you are healthy, you can be a living donor."
He said it has been a great lesson for his children and the wider community, including St Bridget's GAA club, where both he and his friend Shane coach at under-age level.
There are currently 600 people in the Republic waiting for a kidney transplant and 200 in Northern Ireland.
Mr Brolly said between 8% and 10% of those will die without getting a kidney. He encouraged people to fill out a donor card, which would make a massive difference to the lives of other people.