Parents plead not guilty to murdering six children
Thursday 08 November 2012 23.35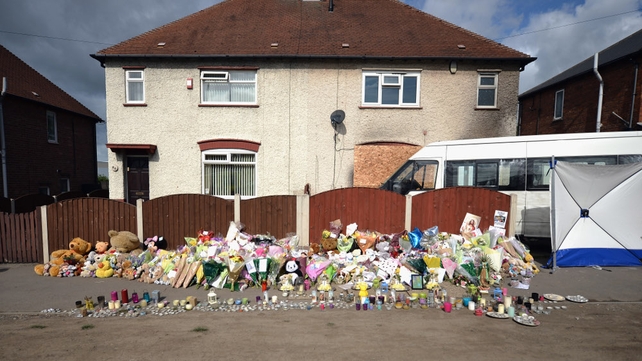 The parents of six children who died in a fire at their home in Derby, England, have pleaded not guilty to six counts of murder.
Mick Philpott, 55, and his wife Mairead, 31, appeared at Nottingham Crown Court this morning.
They were charged with murdering Jade Philpott, ten, and her brothers John, nine, Jack, eight, Jesse, six, Jayden, five, and 13-year-old Duwayne.
The children died after the blaze engulfed their semi-detached house in Victory Road, Allenton, Derby, on 11 May.
Mr Philpott broke down in tears and held his head in his hands as he entered his plea to each of the six charges.
His wife was more composed as she also pleaded not guilty, but became tearful during the hour-long hearing.
A second man, who was charged with the six murders on Monday by Derbyshire Police, also appeared in the dock.
Paul Mosley, 45, of Cecil Street, Derby, did not speak during the hearing.
The three were flanked by 11 prison officers, with a line of five sitting behind the couple, separating them from Mr Mosley.
All three were remanded in custody to appear next at Birmingham Crown Court on 29 November.