Taoiseach Enda Kenny meets Northern Ireland's leaders in Armagh
Friday 02 November 2012 20.29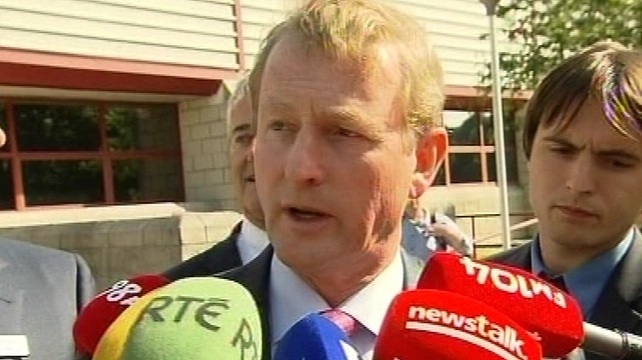 Taoiseach Enda Kenny has met Northern Ireland's First Minister Peter Robinson and Deputy First Minister Martin McGuinness in Co Armagh.
Mr Kenny and several members of the Cabinet met their Stormont counterparts at the 15th North-South ministerial meeting in Armagh.
They discussed the murder of prison officer David Black, among other issues.
Mr McGuinness said those who murdered Mr Black swam in "in a sea of criminality and drugs" while wrapping themselves in a flag of political convenience.
Mr Kenny also highlighted the dissidents' links with other criminality.
"Dissident republicanism is one thing but it being intrinsically linked with criminality, extortion and drug dealing, which has led to deaths on the streets of Dublin, also exemplifies the warped mentality that exists here [within dissident groups]."
Mr Robinson described the culprits as "evil and immoral" and branded them the enemies of everyone across the island of Ireland.
"To be frank, all sections and sectors of our community need to be aware that these are their enemies," he said.