Alan Dukes hopes final Anglo cost will be closer to €25bn than earlier estimate
Wednesday 31 October 2012 22.15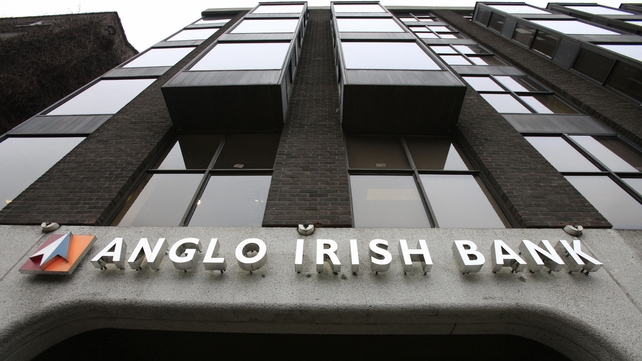 Irish Bank Resolution Corporation Chairman Alan Dukes has said he is reasonably hopeful that the final cost to the taxpayer of the wind down of the former Anglo Irish Bank will be approximately €25bn.
That compares to a previous estimate in the range of €29bn to €34bn.
Mr Dukes was addressing the Joint Oireactas Finance Committee.
He told the committee that impaired loans on the bank's balance sheet amounted to €18bn, with cumulative impairment provisions of almost €11bn.
Impaired loans account for approximately 66% of the bank's total balance.
Mr Dukes also told the committee that staff numbers at IBRC had been reduced to 50% of peak levels in 2008.
By the end of the year, core staff levels will be below 800, he said.
Almost a quarter of workers at IBRC are on short-term contracts and the number is increasing.
IBRC Chief Executive Mike Aynsley said it may be possible to wind down the lender faster than expected.
Mr Aynsley also said the condition of Irish Nationwide's mortgages portfolio was the worst in the country.
He said the bank will be introducing new processes to deal with the most-needy individuals suffering from distressed mortgages.
Meanwhile, Sinn Féin's Finance Spokesperson Pearse Doherty has said people will react with "absolute disgust" to news that Mr Aynsley has a salary of €500,000, a pension of €120,000 and an expense account of €38,000.
Mr Doherty said the there is no justification to pay a chief executive a salary above that of the Taoiseach and it must be dealt with if the organisation is to regain the trust of the public.