Surgeon cleared in Medical Council probe
Tuesday 30 October 2012 13.09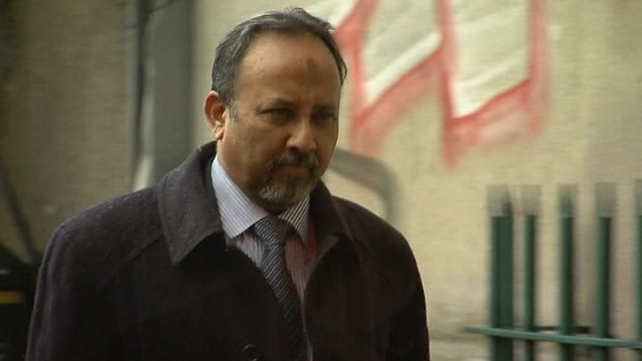 The Medical Council Fitness to Practise Committee has cleared consultant surgeon Syed Naqvi of all allegations of professional misconduct and poor professional performance.
The verdict follows a four-day inquiry.
The inquiry related to the case of Martina Sherlock, who died after three operations at the Mid-Western Regional Hospital, Ennis in 2008.
The 39-year-old mother of 13 first attended the hospital in June that year complaining of abdominal pain.
She was 17 weeks pregnant.
Doctors believed she had an inflamed gallbladder but it was not until mid-November that appendicitis was diagnosed, after a CT scan was done at the Mid-Western Regional Hospital, Dooradoyle.
Mrs Sherlock died on 10 December after three operations, on 22 November, 3 December and 8 December at Ennis.
After the verdict, Dr Naqvi indicated he was relieved at the outcome.
Mrs Sherlock's husband said he was very disappointed with the verdict.
James Sherlock said no words can express the devastation he feels following the loss of Martina, a beloved wife and devoted mother.
He said she can never be replaced and both he and the family struggle everyday to come to terms with her loss.
He went on to say he was relieved that the inquiry is now at an end and he sincerely hopes that lessons will be learnt so that his wife's death is not in vain.
Above all he said it was his earnest wish that no one else should have to go through what happened to Martina or that any family would suffer the agony of losing a loved one in such circumstances.