Spanish credit rating downgraded
Thursday 11 October 2012 13.58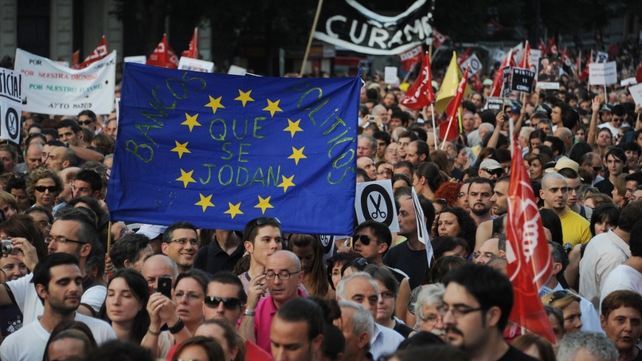 Spain has had its credit rating downgraded to one level above junk status by ratings agency Standard & Poor's.
The agency warned of possible further downgrades.
It says the cut reflects a deepening recession which is limiting the Spanish government's policy options.
The government has already introduced severe spending cuts and tax rises, but many analysts argue it will have no option but to ask its eurozone partners for financial assistance.
The European Central Bank's plan to buy the bonds of struggling governments has raised hopes of an end to the most acute phase of the eurozone's crisis.
Spain's delay in asking formally for such aid is steadily undermining such hopes.
Prime Minister Mariano Rajoy, who has said he will only make an aid request decision when he had all the details, is thought to be waiting for regional elections on 21 October and, if the ECB effect keeps debt costs down, he may delay a decision further.
While neither Mr Rajoy or the eurozone's paymaster Germany seem keen for Spain to dive in to a rescue plan, further market pressure or a sovereign downgrade to junk would hasten the process, economists say.