NATO draws up plans to defend Turkey
Tuesday 09 October 2012 22.06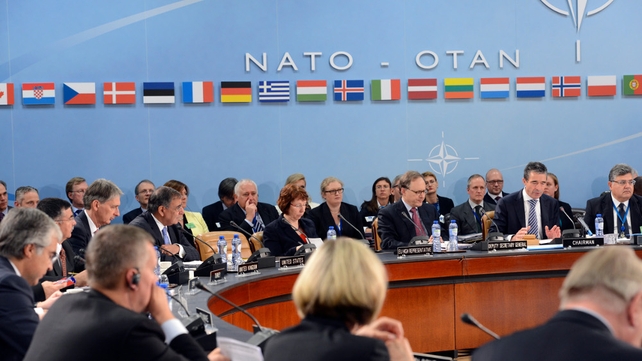 NATO said it had drawn up plans to defend Turkey if necessary should the war in Syria spill over their border again.
Turkey's Prime Minister Tayyip Erdogan has warned that Ankara will not shrink from war if forced to act.
But his government has also stressed it would be reluctant to mount any big operation on Syrian soil and then only with international support.
NATO Secretary-General Anders Fogh Rasmussen said in Brussels that the 28-member military alliance hoped a way could be found to stop tensions escalating on the border.
Meanwhile, dozens of people were killed across Syria as fighting between rebels and government forces continued in several regions.
The British-based Syrian Observatory for Human Rights said 90 people had been killed, including 29 soldiers, compared to a death toll of 210 yesterday.
The sharp rise in casualties in the past month indicates the growing intensity of the war, which developed from peaceful protests against President Bashar al-Assad in March 2011 into a full-scale civil war.
An estimated 30,000 people have been killed as main cities such as Aleppo, Homs and the capital itself are savagely contested.
UN special envoy Lakhdar Brahimi will go to Syria soon to try to persuade the Assad government to call an immediate ceasefire.
In the border area, there was no sign of any breakthrough by either side.
Just outside Hacipasa, in Turkey's Hatay province, the sound of mortar fire could be heard every 10 to 15 minutes from around the Syrian town of Azmarin. A Syrian helicopter also flew over the border.
Villagers used ropes and boats to ferry the wounded across a river into Turkey.
Turkish President Abdullah Gul said yesterday the "worst-case scenarios" were now playing out in Syria and Turkey would do everything necessary to protect itself.
The shelling of the Turkish town of Akcakale last Wednesday, which killed five civilians, marked a sharp escalation.
Turkey has been responding in kind since then to gunfire or mortar bombs flying over the border and has bolstered its military presence along the frontier.