Turkey returns fire after Syrian mortar strike
Friday 05 October 2012 18.09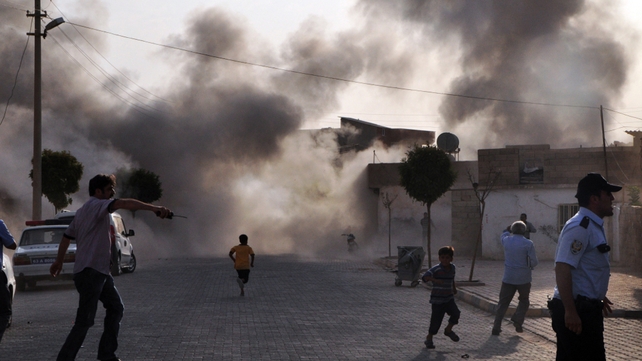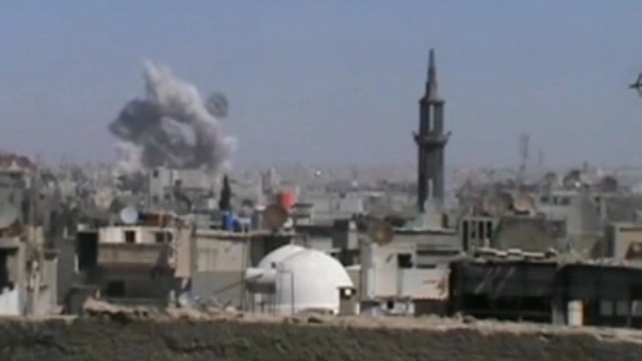 The Turkish military returned fire after a mortar bomb fired from Syria landed in countryside in southern Turkey this evening.
The state-run Anatolian news agency reported the governor of Hatay province as confirming the story.
Turkish artillery bombarded Syrian military targets yesterday and on Wednesday in response to shelling by Syrian forces that killed five Turkish civilians further east along the border.
Meanwhile, Syrian activists say government warplanes have been bombing the central city of Homs, one of the flashpoints of the 18-month-old uprising against President Bashar al-Assad.
The Syrian Observatory for Human Rights said the attack is the worst the city has seen in five months.
The focus of fighting has shifted to other areas, including Syria's commercial hub of Aleppo, since a government offensive against rebel strongholds in Homs ended in April.
There were no immediate reports of casualties.
The observatory, which relies on a network of activists on the ground, said tanks and mortars as well as aircraft had bombarded the city's Khaldiya neighborhood.
Activists estimate that more than 30,000 people have been killed during Syria's uprising and civil war.