Challenge over Belfast Ulster Covenant centenary parade parade fails
Friday 28 September 2012 19.33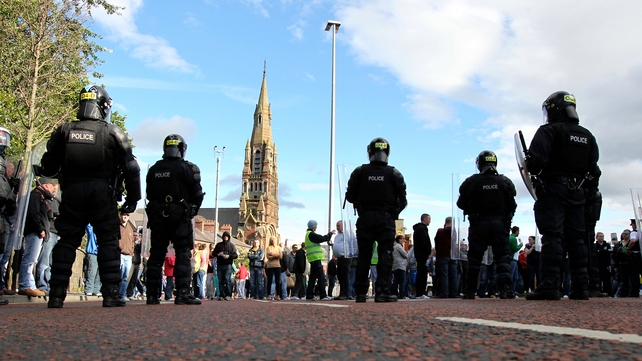 A legal challenge over a decision by Northern Ireland's Parades Commission regarding a controversial section of tomorrow's Ulster Covenant centenary parade has failed.
This afternoon the High Court in Belfast rejected arguments that only a single drum beat should be allowed on the north Belfast route as it passes St Patrick's Church.
Earlier this week the Commission ruled that loyalists' bands were only to play hymns as they passed the church.
Lawyers for the person who took the case, a resident in the nationalist Carrick Hill area, claimed the condition could not be properly enforced or policed.
They argued that that some hymn tunes could be set to different words which could make them sectarian.
Dismissing the challenge this afternoon, Mr Justice Treacy said he regarded the challenge as "futile".
He said "troubled waters that have been calmed should not be disturbed" by such legal challenges.
The judge added: "At the heart of the applicant's complaint is her fear that those participating in tomorrow's procession will, as in the August procession, breach the condition imposed by the Parades Commission.
"But that fear will be there, it seems to me, irrespective of whether it's a drum beat condition which was previously breached or a sacred music condition."
Last month, seven police officers were injured when trouble broke out after several loyalist bands defied a Parades Commission ruling by playing music as they marched past the church.