SIPTU to demote official over travel fund
Friday 24 June 2011 16.14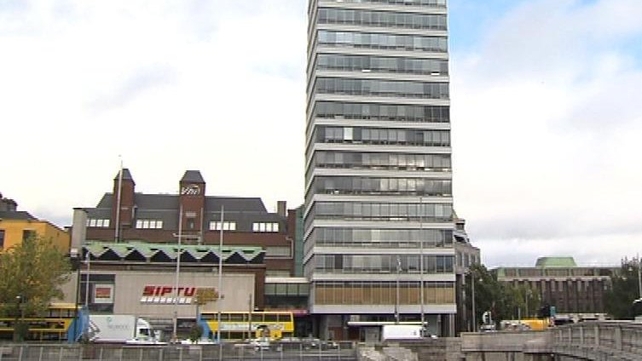 SIPTU is to demote a senior official who was in charge of a controversial account that was used to fund foreign travel for union members, as well as HSE and Government officials.
Health Division Organiser Matt Merrigan and SIPTU shop steward Jack Kelly set up an account known as the 'SIPTU Health and Local Authority Levy Fund Account', which SIPTU says it was completely unaware of.
A HSE internal audit found that over €2m from partnership and training initiatives was used to fund over 31 foreign trips to destinations including the US, Australia and Hong Kong.
SIPTU hired Senior Counsel Richard Kean to examine issues relating to the emplyoment of Mr Merrigan.
It is understood that he found evidence that Mr Merrigan set up the account without SIPTU's knowledge and failed to keep records for the account.
There were no proper procedures for applications for funds spent on training.
However, Mr Kean is understood to have said that the union's decision about Mr Merrigan's future would have to be balanced and proportionate to the evidence.
He found that in Mr Merrigan's favour, the money in the account was not SIPTU's, so the union's rules on its assets were not breached.
In addition, there was no evidence to suggest Mr Merrigan had obtained personal financial benefit.
The report also notes that Mr Merrigan had accrued 30 years of otherwise unblemished service - and that the objective of trying to secure a culture change through ups-killing lower grade health sector staff was a worthy objective.
It is understood it was felt that termination would be disproportionate to the evidence, but that the flawed judgment revealed in how he administered the fund was not equal to his current role of Divisional Organiser.
He is to be demoted from the role of Divisional Organiser to Sectoral Organiser, with an equivalent cut in his pay, pension and employment terms.
Mr Merrigan has seven days to appeal the ruling.
Mr Kean pointed out that the second signatory to the account - shop steward Jack Kelly from St James's Hospital in Dublin - was not an employee of SIPTU.
As such, his involvement should be examined under the union's disciplinary procedures for members.
Meanwhile, SIPTU has revealed that the balance in the account of approximately €690,000 is to be returned to the Department of Finance.
However, a SIPTU source stressed that as this was not SIPTU's money, a legal route would be set up to return the money.