Education cuts criticised in Dáil, Seanad
Wednesday 22 June 2011 16.29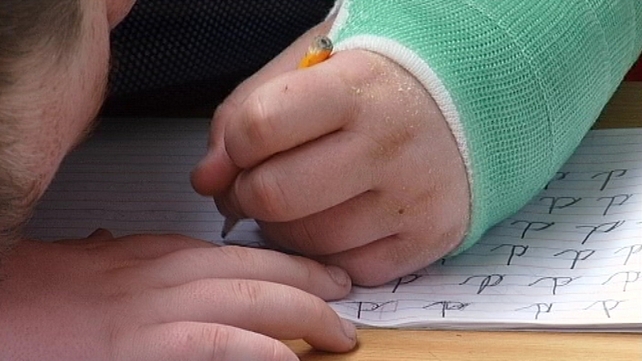 The Dáil and the Seanad has heard opposition to the planned cuts to Special Needs Assistants and education services for Traveller children.
200 SNA positions are to be cut to comply with the cap agreed under the European Union/International Monetary Fund deal.
In the Dáil, Independent TD Finian McGrath asked Taoiseach Enda Kenny why services for children with special needs were being cut.
He asked if the consequences of such an action had been thought out and called on the Taoiseach to change the plans and reverse the cuts, which come into effect this week.
Mr Kenny said the number of SNAs had been capped by the last government and he said no school will lose all of their SNA support.
Any child in need of an SNA will have access to one, he added.
The Taoiseach said some children had been allocated a SNA when they were not really needed and that this had spawned a belief that you could get SNAs for almost any condition.
Deputy McGrath said he accepted the Taoiseach's assertion that in some cases SNAs had not been used the way they should be.
Meanwhile, planned cuts to education services for Traveller children have been criticised by Senators.
In the Seanad today, Labour's Ivana Bacik described as 'very severe' the curtailment of the Visiting Teacher Service for Travellers.
She said many people were concerned about the damage the cut will do and said a debate was needed as to whether the move was needed.
Fine Gael's Fidelma Healy Eames said the cuts in resource teachers to Traveller children will not just affect those from that community, but will affect all children.