SIPTU-named account probe extended
Tuesday 29 March 2011 16.55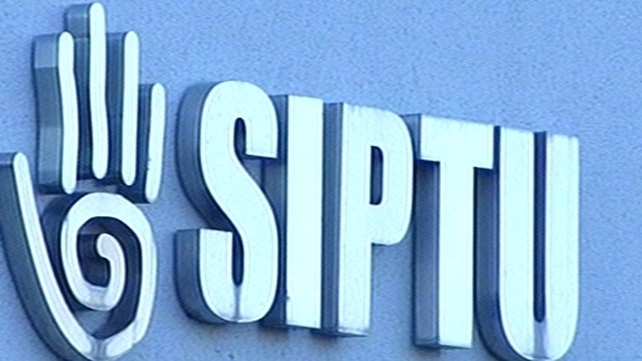 SIPTU has said an investigation by a Senior Counsel into the union's employment relationship with National Industrial Secretary Matt Merrigan, who operated a criticised SIPTU-named account, is to be extended to the second signatory of the account - National Executive Committee member Jack Kelly.
On Friday, SIPTU released a trustees' subcommittee report which found that the 'SIPTU National Health and local Authority Levy' account was set up and operated without the knowledge of the union.
Almost €4.5m were paid into the account from a number of Government agencies - and were then disbursed by the signatories for foreign travel, training and allocations to other unions.
The trustees' report criticised the standards of governance of the account, and recommended reviewing union procedures to ensure there could be no recurrence of such events.
It said that the remaining €697,000 in the account would be returned to the public purse.
It also announced that the union was retaining a senior counsel to investigate and make recommendations regarding Matt Merrigan's contractual relationship with the union.
However, SIPTU has confirmed today that the same Senior Counsel will also investigate the implications regarding Jack Kelly.
Unlike Matt Merrigan, Jack Kelly is not a SIPTU employee.
However he has been a long time activist with the union based in St James' Hospital in Dublin.
The identity of the Senior Counsel who will carry out the investigation has not yet been revealed.
However, a union spokesperson said the investigations are to be completed as expeditiously as possible with due regard to the principles of natural justice.