President acknowledges 'distress' of people
Friday 26 November 2010 21.28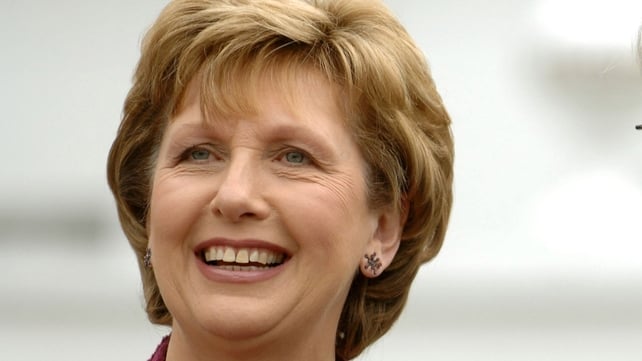 President Mary McAleese has said that she understands the distress being experienced by people across the country due to the economy.
Speaking at the Irish Book Awards in Dublin last night, she said that everyone has a role in resolving our problems.
President McAleese said there needs to be candour, accountability and debate to ensure the failures of the past are not repeated.
But she said she hopes that despite the anger, people will constructively support one another through this torrid time to renew confidence, economic growth, prosperity, and celebration.
The President said that throughout history the Irish people had been tested but have proven to be extra resilient. She said we now need to draw on that resilience more than ever.
Mrs McAleese said the quicker we stabilise our finances, the quicker we return to growth and the sooner we will be able to relieve the distress that is being experienced.
Irish people, she said, will rise up to meet this challenge, will face it down, and in a time much shorter than we dare to imagine right now, she said we will be able to say it was difficult but Ireland got through it.