Baxter to shed 200 Mayo jobs
Thursday 28 October 2010 21.58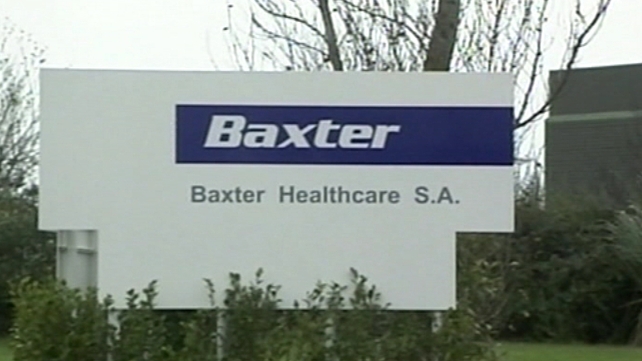 200 jobs are to go at the US-owned Baxter Healthcare plant in Castlebar, Co Mayo.
The company says the jobs cuts have been forced on it by 'the global economic downturn and by cutbacks in health care spending across Europe'.
Workers were told the company is seeking 150 voluntary redundancies and that 50 temporary contract staff will not be replaced.
The plant has a total workforce of 1,000.
Baxter, one of the world leading healthcare companies, has been in Castlebar since 1972.
The plant specialises in the manufacture of sterile solutions and drugs for use in kidney dialysis treatment.
It is Co Mayo's largest industrial employer.
General Manager Pat Gallagher said the cutbacks were necessary because of the global economic downturn, the impact of cost savings being made on healthcare across Europe and because of the ongoing need to improve cost competitiveness.
He said the decision was a difficult one but was necessary to secure the long term viability of the plant.

The reduction in the workforce is to take place over the next 12 months.