Two policeman killed in Thai violence
Monday 10 May 2010 12.46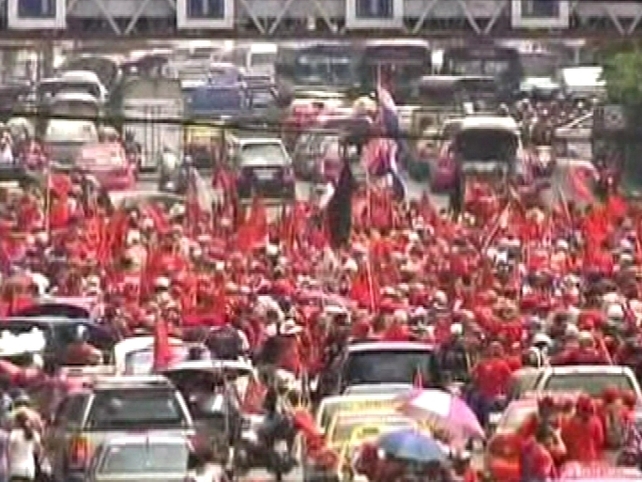 Two Thai policeman were killed and 13 people wounded in gun and grenade attacks overnight in Bangkok, threatening efforts to forge a deal ending nearly two months of anti-government protests.
Prime Minister Abhisit Vejjajiva has put forward a plan to end the rallies that have crippled Bangkok and scared off tourists, but it remains in limbo as talks drag on over the details, including a proposed early election in mid-November.
Police and an official at the state-run Erawan Medical Centre said the first policeman was killed by a gunman on a motorcycle in a drive-by shooting just before midnight, and the second in a series of suspected grenade blasts around two hours later.
The attacks took place in the Silom Road area of the capital guarded by soldiers and packed with hotels and bars popular with tourists.
The area is close to the entrance to a fortified encampment held by 'red shirt' protesters since early April.
Protest leaders were quick to condemn the violence, which could add to pressure on Prime Minister Abhisit from the Bangkok middle classes and traditional elite to take a tougher line with the red shirts.
'We were not involved in what happened last night,' Weng Tojirakarn, a red shirt leader, told supporters on Saturday from the stage set up at the protest site.
'We are very sorry and we want to condemn the ones who were behind the attacks.'
Mr Abhisit ordered a tightening of security in the area after a meeting with Deputy Prime Minister Suthep Thaugsuban and the government's crisis control group, the Centre for the Resolution of the Emergency Situation (CRES).
'CRES believe there are a group of people who don't want the protest to stop,' a government spokesman told reporters.